IAF bases on high alert after intel report of an imminent terror strike
Intel warns of terror attack, IAF bases in Srinagar, Awantipora, Jammu, Pathankot on high alert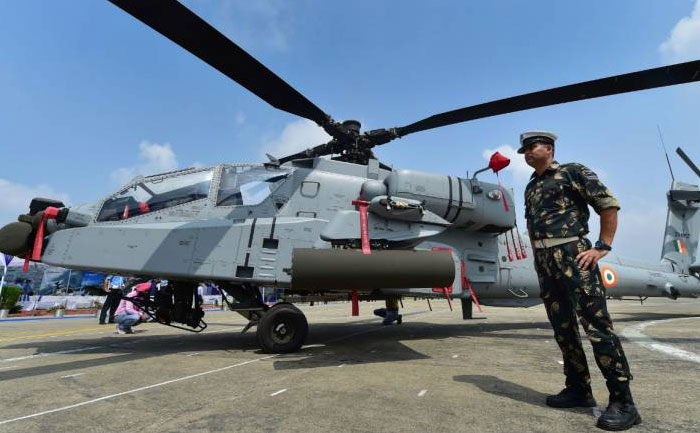 The Indian Air Force bases in Srinagar, Awantipur, Pathankot and Hindon have been put on high alert after intel reports of an imminent terror strike. The intelligence agencies have warned that a module of 8-10 terrorists belonging to the Jaish-e-Mohammed (JeM) might carry out a suicide attack against the IAF bases here.
The alert level at the iAF bases has been upgraded to the Orange level. Senior officers are at present reviewing the security arrangements round the clock to tackle the threat. The alert was sounded after Intel agencies monitored the movement of the Jaish terrorists. This comes days after the Indian Army had intercepted intelligence inputs that pointed at the revival of the Jaish-e-Mohammad's Balakot unit.
Top government sources: Intelligence agencies have issued warning against a module, of 8-10 Jaish-e-Mohammed (JeM) terrorists, which will possibly try to carry out a suicide attack against Air Force bases in and around Jammu and Kashmir. pic.twitter.com/dKDrFdDQ0w

— ANI (@ANI) September 25, 2019
As reported by sources to TOI, "It has been intimated that an airbase or a large headquarters that an airbase or a large headquarters may be targeted by terrorists. Pathankot and Udhampur airbases figure prominent in the intercepts," a source said. The alert warned that some work parties in the vicinity of Army establishments might provide cover to infiltrate into a base and execute an attack."
A heavily armed Jaish-e-Muhammed fidayeen squad had attacked the IAF base on January 2, 2016, leading to a three-day siege. This time around the defence forces are not taking any chances and security has been upped inmost of the important places here.
Fresh inputs have also revealed JeM may be targeting Prime Minister Narendra Modi and other top brass of the country as well as defence and paramilitary establishments. Reports suggest that terrorist organisation Jaish-e-Mohammad is readying a special squad of attackers to target PM Modi and NSA Ajit Doval.
Ever since the abrogation of Article 370 in Jammu and Kashmir Pakistan has been trying to stir problems in the area. They have also been ceaselessly violating the ceasefire to help the terrorist cross the border into India.
Also Read: China successfully test-fires Russia's S-400 missile air defence system