The trailer for Ian Somerhalder's Netflix series V Wars has just been released
Ian Somerhalder played the bad boy vampire Damon Salvatore in The Vampire Diaries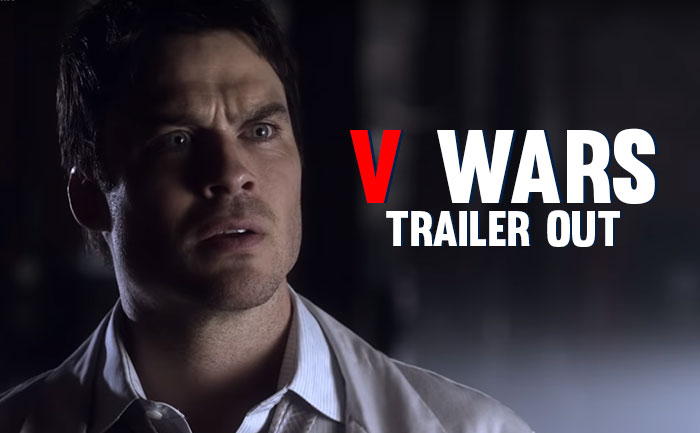 Ian Somerhalder will be seen in the new Netflix series V Wars. A trailer for V Wars was released by Netflix on November 19. The first season of the series will have 10 episodes and is slated to release on December 5.
V Wars follows the story of Dr. Luther Swann (Ian Somerhalder). He is thrust into a catastrophic nightmare when his best friend Michael Fayne (Adrian Holmes) is transformed by a mysterious disease. The disease starts spreading, turning people into a predator who feeds on humans. This starts a war between the humans and the infected 'vampires'.
Swann and Fayne take two different paths in life as Luther races to find the cause of the disease while Michael becomes a powerful vampire.
Ian Somerhalder told Schön! magazine (via JustJared) that he turned down the show thrice. It was his wife, Nikki Reed, who finally convinced him to say yes.
"I said no like three different times. It just didn't seem like the right move to dial into another vampire show…Once I dove into the books and the comics, I realised the level of I.T. and science in the story," he said. "V-Wars isn't about supernaturals, it's more about science and society, about relationships and love. It deals with the stuff that we're all dealing with now: borders, racism, medicine, food, security."
Ian Somerhalder also discussed why he took on another vampire-themed show after The Vampire Diaries.
"After playing Damon for so many years – the fun, sexy, kind of crazy, very dangerous, very self-centred vampire – I wanted to play someone who was very human," he stated. "His only superpower is just being a dad, being a great doctor."
ALSO READ: Nina Dobrev Paul Wesley End Feud Rumours With A Humorous Video