Iggy Azalea and Playboi Carti: A Timeline Of Their Relationship
Here's everything you should know about Iggy Azalea Playboi Carti's relationship.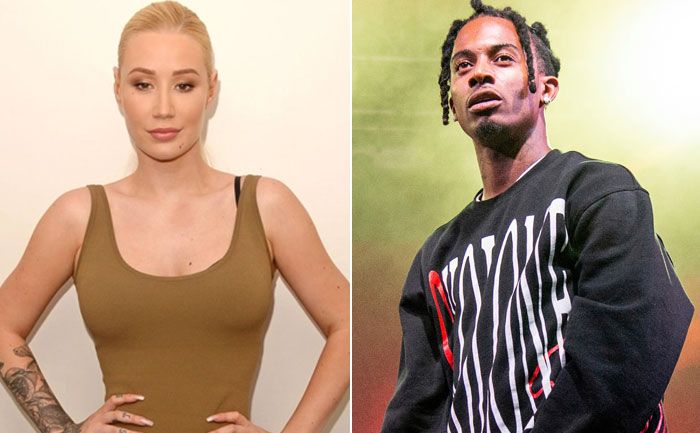 Amethyst Amelia Kelly is also known as Iggy Azalea is an Australian rapper, singer, songwriter, model, and music video director, whereas, Jordan Terrell Carter aka Playboi Carti is an American rapper, songwriter. The celebrity rap-couple Iggy Azalea and Playboi Carti have been keeping their relationship on the low. The duo started dating in late 2018.
Here is a timeline of Iggy Azalea and Playboi Carti's Relationship:
In 2018, Iggy Azalea and Playboi Carti were spotted together on a dinner date at Beverly Hills' Mastro's Steakhouse, three months later the duo started dating each other.
In 2019, Carti appeared on the cover of The Fader, the rapper confirmed his relationship with Azalea. In an interview, Carti explained that he knew right away with Iggy. "Once I started talking to her, I just cut off everybody. It was over with." It was also revealed that Azalea and Carti moved into their Atlanta home together in December 2018.
When asked if the duo has any plans to make any music together, he said, "That's a whole 'nother thing," he told the magazine. "I support everything she does."
In 2019, December 29, Iggy wrote on her story, "I'm single," however, she deleted the post immediately. She later returned to social media to apologize for her actions, she wrote, "I need to make an apology. It's not my character to put out whatever business I go through in my private life on the internet for the world to comment on. I felt very upset and I made an impulse choice that I immediately regretted, but it was too late to undo. The truth is that I love Jordan very much, I always will – more than you could ever know."
Iggy closed out the apology writing, "That's all the world should ever need to hear and iam sorry for making something public that should always remain between him & I no matter what."
Iggy Azalea reveals she broke up with Playboi Carti, later apologizes for sharing the news on social media:

"I need to make an apology. It's not my character to put out whatever business I go through in my private life on the internet for the world to comment on." pic.twitter.com/cIQxdC1Isz

— Pop Crave (@PopCrave) December 21, 2019
Later, in the same year, there were rumors of the duo getting engaged, Iggy shared the video on her Instagram story, which just shows a giant bejeweled ring on her wedding finger without any context. According to Page Six, Iggy's "Stella" ring was designed by Australian designer Stefano Canturi and features a large emerald- or cushion-cut center stone surrounded by a geometric ring of emerald-cut diamonds.
The duo is often trolled for the age difference. Iggy once slammed one Instagram user and wrote, "Is that unusual to you, because almost everyone I know isn't the exact age as the person they date. Y'all act like he's some lil kid that just left school or I'm some old ass woman. We are both in our 20s, get off my nutz." 
Despite all the ups and downs, Iggy and Playboi are in a happy relationship.