Illegal Telephone Exchange Case: Madras HC rejects Maran brother's plea to quash CBI charges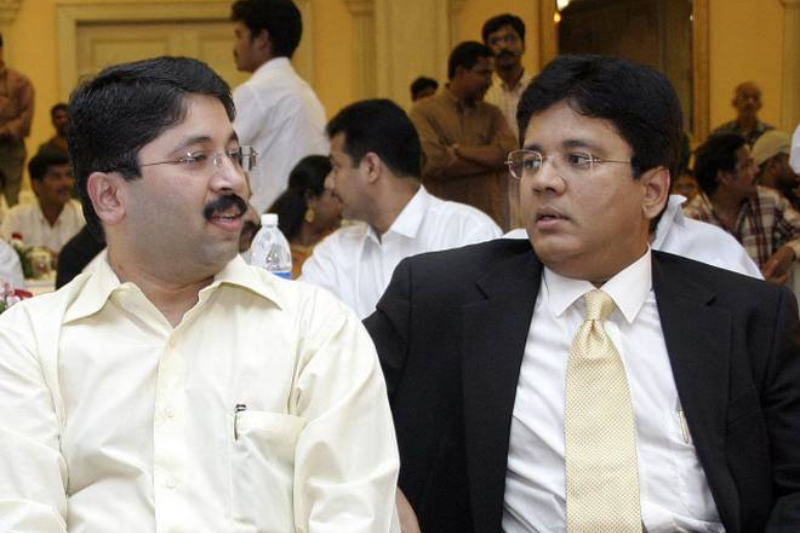 The Madras High Court Friday rejected a petition of former union minister Dayanidhi Maran and his brother Kalanithi Maran to quash CBI charges framed against them in the illegal BSNL telephone exchange case, reported ANI.
The brothers contended in court demanding their charges to be quashed. They also said that the charges framed against them are lame.
The CBI court in Chennai on August 30 had framed charges and ordered a trial of Dayanidhi Maran and six others in the case of "illegal" telephone exchanges, allegedly set up to benefit the Sun TV Network of his brother Kalanithi Maran during 2004-06.
In July this year, the Supreme Court had dismissed their plea against the Madras High Court's verdict saying  "…go and face trial". Besides both the brothers, five other accused were asked to face the trial in the matter.
Dayanidhi had challenged in the apex court the Madras High Court's July 25 order setting aside his discharge in the case. A CBI court had in March last year discharged the Maran brothers from the decade-old telephone exchange scam case, following which the CBI had challenged the order in the Madras High Court.
On July 25, the High Court rejected the objections raised by the brothers against the CBI appeal, saying there was sufficient material to prosecute all the seven accused in the case.
The duo was charged with causing a loss of Rs 1.78 crore to the exchequer by using 700 telecom lines allegedly installed at Maran's residences in Chennai city, one at the Boat Club and the other at Gopalapuram. According to the CBI, the billing addresses of these connections were offices of chief general managers, BSNL and Chennai Telephones.
The investigating agency has also accused Marans of obtaining 19 prepaid mobile SIM cards for Sun TV staff without payment of due charges to BSNL.
According to the rules, only three landline connections, and two mobile connections to the minister was allowed. But the bills were never raised by BSNL for the connections obtained by the minister, which was illegal, according to CBI.
Also read: Rajinikanth slams AIADMK for protests against film 'Sarkar'