IMD predicts heavy rain in Delhi-NCR, advisory issued to fishermen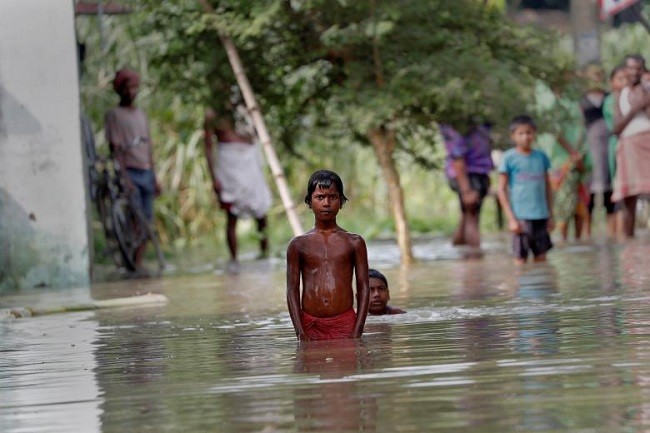 Delhi and the National Capital Region (NCR) may experience heavy rainfall in the upcoming days, as predicted by the Indian Meteorological Department (IMD). Neighboring states like Haryana, Chandigarh, Uttar Pradesh, Uttarakhand may also witness heavy rainfall.
The India Meteorological Department (IMD) also predicted that downpours are also likely to lash in Himachal Pradesh, Punjab, Rajasthan, Tamil Nadu and Kerala. As a precautionary measure, an advisory has been issued by the weather department to fishermen asking them not to venture into the sea at Odisha and West Bengal coasts.
According to an ANI report, Kerala Chief Minister Pinarayi Vijayan has requested the Southern Naval Command to dispatch five teams to Alappuzha to assist the civil administration in disaster relief due to water-logging in the area.
Also Read: A Muslim man in Rajasthan lynched to death on the suspect of cow smuggling
"Heavy to very heavy rain at isolated places over West Bengal, Konkan and Goa and coastal Andhra Pradesh and heavy rain at isolated places over Himachal Pradesh, Punjab, East Uttar Pradesh, Rajasthan, Maharashtra, Jharkhand, Assam, north-eastern states, Gujarat, Karnataka, Tamil Nadu and Kerala are expected," IMD said.
According to the Safdarjung observatory, 'On Friday, rain lashed parts of the national and the mercury fell two notches down the normal temperature. However, the humidity level shot up as 24.2 mm rains were recorded', said an IMD official.
In Kerala, 41 people have died so far due to the flood caused by heavy rains in the state. According to PTI, at least 1.18 lakh people have sought refuge in several relief camps. The rains continue to lash in several parts of the state.
A total of 50,836 people are now staying in 212 temporary camps that have been set up in Alappuzha and 37,657 in Kottayam. These two districts have been severely hit due to torrential downpour, according to a report in PTI. IMD also predicted thunder and dust Storms in over 20 UP districts.