Impact World Champion Sami Callihan On Intergender Wrestling And Facing Tessa Blanchard
Sami Callihan: "Tessa Blanchard and myself have changed the wrestling world"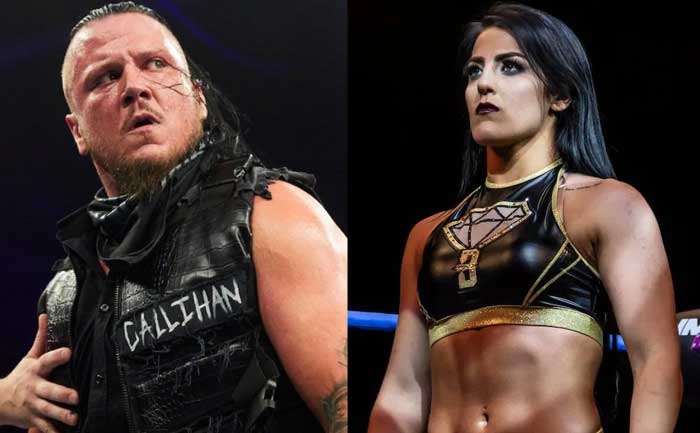 IMPACT! Wrestling is all set to challenge the norm with Impact world champion Sami Callihan facing Tessa Blanchard in an intergender match for the Hard to Kill PPV on Jan 12. The feud is set to wrap up after a nine-month build up. This intergender match could result in Tessa Blanchard winning the world championship from Sami Callihan. If this ends up happening, Tessa will be the first woman to win the world championship from a national promotion in the US. While Sami Callihan will be doing his best to prevent this outcome, the world champion said in an interview with the Express-News that he is glad to be a part of this intergender match and feud.
Intergender Feud with Tessa Blanchard
Speaking to E-N, Sami Callihan shared what the experience of being in an nine-month intergender feud with Tessa Blanchard was like.
"Tessa Blanchard and myself have changed the wrestling world. In 2019, when not just professional wrestling fans but the entire United States and the entire world is screaming for equality, I think Impact Wrestling is the first wrestling company to listen and give people the equality they have been asking for."
When asked if the intergender wrestling part of the feud ever bothered him, Sami Callihan was quick to reply. "I know a lot of other people turned this storyline down and I wasn't completely on board with intergender wrestling, but at the end of the day I do believe in equality. This sport has needed to change for a long time. You shouldn't consider it intergender wrestling and just look at it as pro wrestling at this point. If you want equality I think this is where the sport needed to go. In 2019, some of the women's wrestlers are even better than some of the men wrestlers and I think it is about time they get the recognition they deserve."
Why The Intergender feud worked
The Impact World Champion also weighed in on why the Sami Callihan-Tessa Blanchard feud worked so well. "With what we're trying to do if I would have treated her any different and not as an equal or a normal opponent I think the entire angle and storyline would have failed. Tessa Blanchard needed to be treated like everyone else and I think I am the only person who actually did that. I am looked at as a bad guy in professional wrestling but at the end of the day, I should be looked at as a hero. I am the one guy that said, 'OK, you want intergender to be a part of pro wrestling? I will do it.' I believed the wrestling business needed to change."
ALSO READ: CM Punk Returns To WWE Television On FS1'S 'Backstage'