Imran Khan clarifies his controversial tweet, saying not referred to PM Modi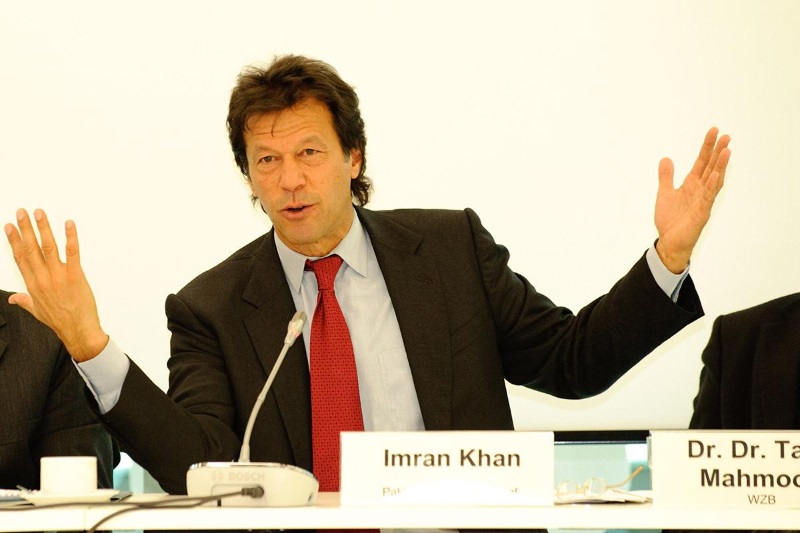 Pakistan Prime Minister Imran Khan on Friday clarified that his controversial tweet about "small men occupying big offices" did not refer to Prime Minister Narendra Modi.
He, however, did not specify who it referred to. -"Consensus for peace has developed… do not mistake this for desperation for peace," Khan said.
The cricketer-turned-politician severely criticised India for cancelling a meeting between the foreign ministers of the two nations – scheduled to be held on the sidelines of the UN General Assembly in September – after yet another terror attack.
"Disappointed at the arrogant & negative response by India to my call for resumption of the peace dialogue. However, all my life I have come across small men occupying big offices who do not have the vision to see the larger picture," Imran Khan said in a tweet.
On the other hand, India did not comment on the tweet.
In the meantime, when asked about Hafiz Saeed and Dawood Ibrahim, Imran Khan said, "He can't be held responsible for the past and it is not in Pakistan's interest to have terror from our soil."
"We can't live in the past. We also have a list of wanted in India… It is not in Pakistan's interest to have terror from our soil," Imran Khan told NDTV in Islamabad when asked by NDTV about India's 'Most Wanted' terrorist Dawood Ibrahim.
Earlier, on Wednesday, India for a second time refused to attend a SAARC summit in Pakistan. Foreign Minister Sushma Swaraj said a dialogue between India and Pakistan "is not connected with only the Kartarpur corridor… The moment Pakistan stops terrorist activities in India, the dialogue can start".
Also Read: Imran Khan: It's not in Pakistan's interest to have terror from our soil