Ghaziabad: Stuntman killed 8-year-old boy while performing at wedding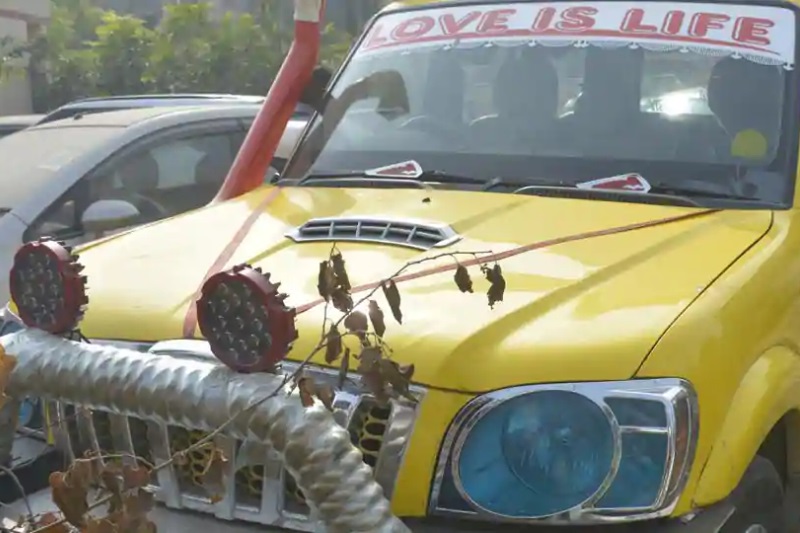 In a shocking incident, a stuntman was arrested for allegedly killing eight-year-old boy while performing stunt at a wedding reception in Nandgram, Ghaziabad on Wednesday night. The victim was identified as Vansh.
According to the victim's family, the boy went to watch the stunts along with his two siblings. Onlookers told Hindustan Times that the driver, Shamsuddin was making steep turns at a high speed, besides applying the brakes suddenly in order to lift the front as well as the back portion of the SUV Scorpio to entertain people, but killed Vansh.
The victim was a resident of Nandgram, whose father, Mohan Kumar is an auto-rickshaw driver.
"I was having dinner when my wife asked to me go out and look for Vansh around 10.30pm. A wedding ceremony was on in Ambedkar Bhawan nearby. When I neared the venue, I found a crowd there and some people told me that three boys were knocked down by the SUV. The two boys with Vansh escaped with minor injuries," Kumar quoted by Hindustan Times as saying.
"We then rushed to a nearby hospital where we were told that the boy was taken to another hospital in Kavi Nagar. There, my son was declared dead on arrival. He sustained severe injuries to the head and other parts of the body after he was hit by the SUV at a high speed," Kumar added.
Jitendra Baliyan, SHO, Sihani Gate police station, said, "The accused driver was arrested. He had arrived at the wedding with a group of people who provided the DJ music at the function. He was driving the SUV at a high speed and performing stunts. Vansh was taken to a hospital where he was declared dead by doctors. We have lodged an FIR against the accused after a police complaint was filed by the victim's family."
The driver was booked under sections 304a (causing death by negligence) and 279 (rash driving) of Indian Penal Code (IPC) at the Sihani Gate police station.
Also read: Mumbai: Man jumps from one terrace to another, Watch video