Imran Khan wins election amidst claims of rigging and need for coalition government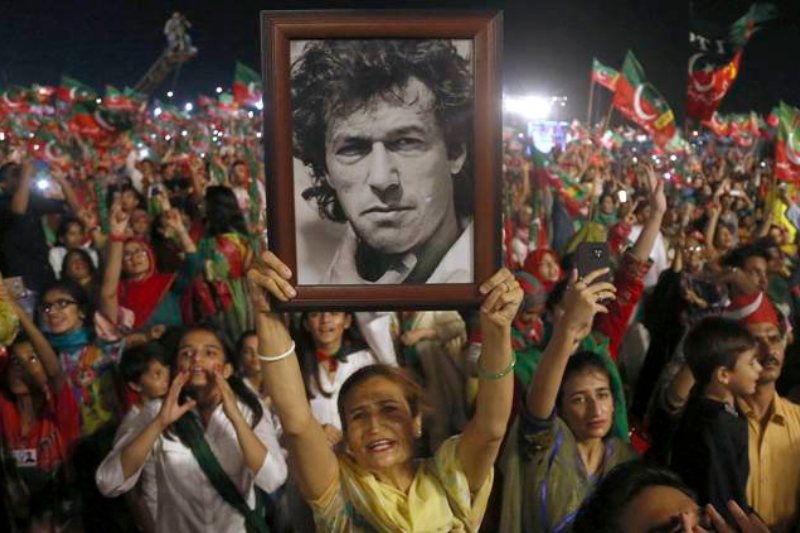 Pakistan's Election Commission officially announced former cricketer Imran Khan's Pakistan Tehreek-e-Insaf(PTI) to have won the eleventh general election that is set to form the third consecutive civilian government. According to sources, he did not win with an outright majority which might result in the formation of a coalition government.
After Pakistan Tehreek-e-Insaf (PTI), 65 seats were acquired by jailed former prime minister Nawaz Sharif's Pakistan Muslim League-Nawaz (PML-N) party and former president Asif Ali Zardari's Pakistan Peoples Party (PPP) won 42 seats, a report of the election commission which issued results for 263 seats of the National Assembly stated on July 27.
Statistics:
270
Total no. of seats
137
No. of seats required for majority
106mn
Total no. of registered voters
Official results
PTI 114
PML-N 65
PPP 42
Others 42
The spokesperson of PTI, Fawad Chaudhry, said efforts were underway to form a coalition with both independents and allies, but the process is likely to take several days. "Today in front of you, in front of the people of Pakistan, I pledge I will run Pakistan in such a way as it has never before been run," Khan stated as he vowed to "wipe out corruption, strengthen institutions he called dysfunctional and regain national pride". PML-N informed the media that it would not boycott the new parliament even though there were reservations over the results of the general election.
Pakistan's jailed former prime minister Nawaz Sharif's first reaction to the general elections were allegations that the polls had been "stolen" and warned that the "tainted and dubious" results would cast a "bad impact" on the country's politics. Talking to visitors in Adiala Jail, he expressed his reservations over the elections results in Faisalabad, Lahore and Rawalpindi, the Dawn reported.
Also Read: Would Imran Khan's popularity in India be a boon or curse?
The US will "look for opportunities" to work with the new leaders of Pakistan after they form the government and will try to advance security, stability and prosperity, a State Department official said yesterday.
Political analysts in Pakistan fear a tempestuous state of affairs ahead for the politics in the country with several political heavyweights likely to band together amid allegations of rigging in the elections. "If the political parties who have come second best to PTI get together and launch a combined protest over the results, it could be a big challenge for Khan and his party," analyst Omair Alavi said.
The EU Election Observation Mission to Pakistan's chief Michael Gahler told reporters in Islamabad that "a number of violent attacks, targeting political parties, party leaders, candidates and election officials, severely affected the campaign environment".
"Many of our interlocutors acknowledged a systematic effort to undermine the former ruling party through cases of corruption, contempt of court and terrorist charges against its leaders and candidates," he added.
Khan claimed victory when he addressed the nation on July 26.
He stated that he promised to balance relations with the US adding that he was open to discussions with India over the disputed Himalayan territory of Kashmir.
Also Read: Former Pakistan cricketers look forward to Imran Khan's regime once again