India and Pakistan mutually agreed to stop cross-border firing 
India and Pakistan have mutually agreed to follow the ceasefire pacts. The two nations have agreed to avoid cross-border firing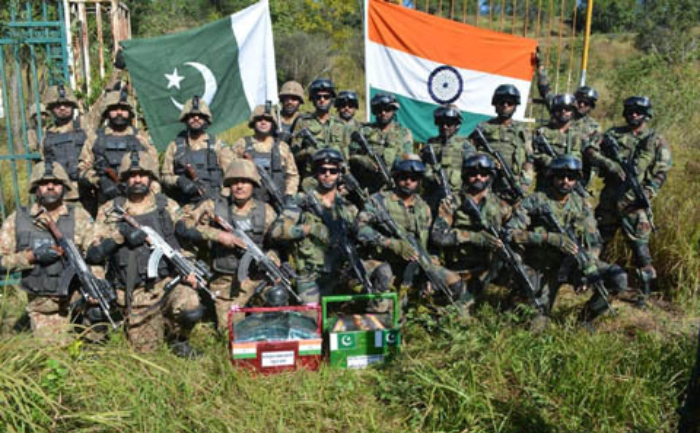 As per the new developments, India and Pakistan agreed to strictly observe their agreements on cross-border firing. The military officials from both sides have agreed to stop firing across the Line of Control in Jammu and Kashmir, as per the statements issued by the military department. An official from New Delhi apparently stated that a decision was taken considering people who were killed in cross-border firing.
A joint statement said, referring to the heads of the military operations from both the countries, "In the interest of achieving mutually beneficial and sustainable peace along the borders, the two DGsMO agreed to address each other's core issues and concerns which have the propensity to disturb the peace and lead to violence."
Director Generals of Military Operations of India & Pakistan held discussions over the established mechanism of hotline contact. The two sides reviewed the situation along the Line of Control and all other sectors in a free, frank and cordial atmosphere: Joint statement

— ANI (@ANI) February 25, 2021
Peace processes in past derailed either because of acts of terror or Pak army's belligerence.We always remain prepared to meet any eventuality. But, we remain cautiously optimistic: Army officials on whether India was committing mistake by having a ceasefire agreement with Pak

— ANI (@ANI) February 25, 2021
The officials are apparently expected to see a decline in violence and tension at the LoC. At the same time, India will not ease up on deployments along the LoC. And this action aims at stopping infiltration or counter-insurgency operations in Jammu and Kashmir, as reported by the officials.
For more such updates, stay hooked on to The Live Mirror.
Also Read: Press Conference Highlights: Prakash Javadekar And Ravi Shankar Prasad Unleash New Social Media And OTT Guidelines