Spider Man 3: Tom Holland & Zendaya Reveal Original Title With Teaser
Spider-Man: No Way Home Is Original Title Of Tom Holland and Zendaya's New MCU Movie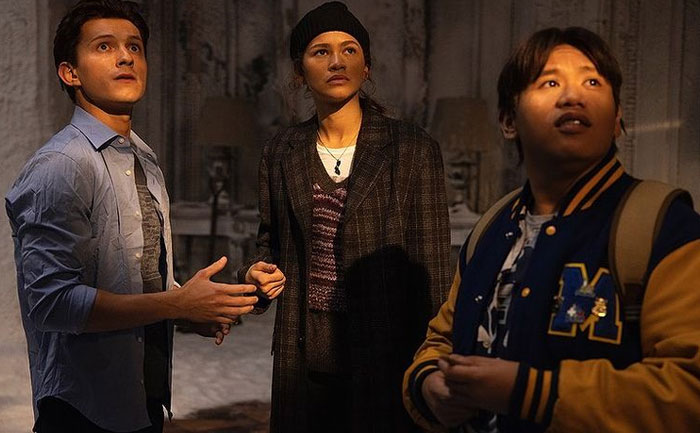 Tom Holland starrer Spider-Man 3 is one of the much-awaited releases. Recently three different titles, Spider-Man: Phone Home, Spider-Man: Home-Wrecker, Spider-Man: Home Slice were shared by Tom Holland, Zendaya and Jacob Batalon. The titles left fans super confused. Finally, the makers have unveiled the original title. The new movie will be called Spiderman: No Way Home.
Watch the Title Teaser here:
The first film in the Holland MCU Spider-Man trilogy was Spider-Man: Homecoming, followed by Spider-Man: Far From Home. And this one Spider-Man: No Way Home. In the last film, Spiderman's identity was revealed and he was also framed for the murder of Mysterio. In the latest instalment of the trilogy, Spiderman might be aided by Dr Strange.
The movie also brings back Jamie Foxx as Electro, Alfred Molina as Doctor Octopus. Rumours abound that Tobey Maguire and Andrew Garfield will return as their respective Spider-Men roles. But there has been no confirmation of the same as yet.
Directed by Jon Watts, Spider-Man: No Way Home stars Tom Holland, Zendaya, Jacob Batalon, Jamie Foxx, Alfred Molina and Benedict Cumberbatch in pivotal roles. The movie arrives in the theatres on December 17.
Also Read: Meet a real life "Spiderman" from France