India reiterates firm commitment in Afghanistan's rebuilding and reconstruction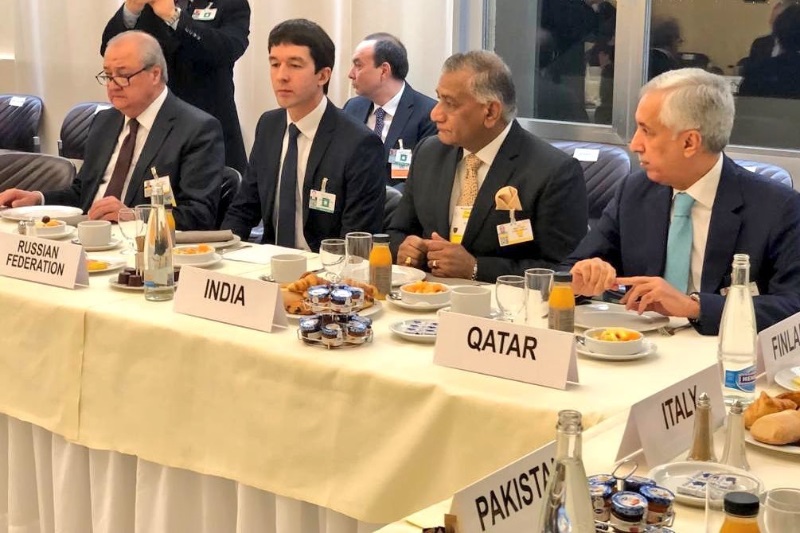 Addressing at the Ministerial Conference in Geneva, the Minister of State for External Affairs V K Singh reiterated India's firm commitment to the rebuilding and reconstruction of Afghanistan.
In his address, VK Singh spoke of India's age-old historical, cultural, civilizational and economic ties with Afghanistan. He voiced India's support for an inclusive political settlement in Afghanistan and also reiterated the commitment of rebuilding and reconstruction of the terror-affected country.
VK Singh also enunciated India's perspective on the development cooperation assistance to Afghanistan keeping the priorities of the people of Afghanistan at its centre.
Earlier, on Tuesday, VK Singh participated in the high-level closed-door dinner on Peace in Afghanistan jointly organised by the Government of Afghanistan and the UN.
On the occasion, he expressed India's support in building a united, stable, secure, inclusive, democratic and prosperous Afghanistan and reiterated that peace and reconciliation efforts in Afghanistan have to be Afghan-led, Afghan-owned and Afghan-controlled.
He stated that for enduring peace and stability, terrorist safe havens and sanctuaries need to be eliminated and there is an imperative need for any political settlement to be free of external influence.
The MoS also reiterated India's development assistance commitment of over US$ 3 billion to Afghanistan in consonance with Afghanistan's priorities under its National Peace and Development Framework.
On the margins of the Geneva Ministerial Conference, MoS separately called on the President of Afghanistan and the Chief Executive of Afghanistan. MoS held bilateral meetings with the Foreign Ministers of Norway and Hungary. India also participated in the Side Meeting on 'Role of Regional Partners of Afghanistan' on Monday.
At the conclusion of the Ministerial Conference, the Geneva Communique entitled 'Securing Afghanistan's Future: Peace, Self-Reliance and Connectivity' along with the Geneva Mutual Accountibility Framework document on Deliverables was adopted.
Also Read: Afghanistan: At least 50 killed, 70 others injured by suicide bomber in Kabul