India suffered USD 79.5 billion economic loss due to climate-related disasters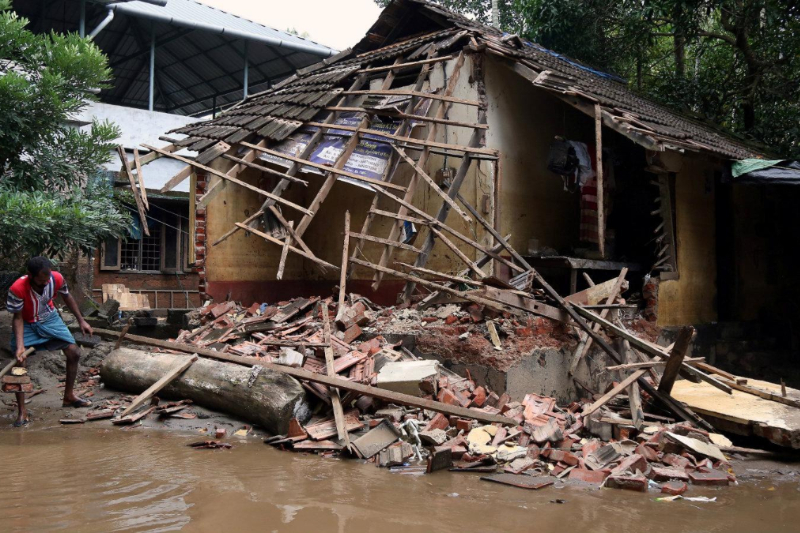 The climate-related disasters have brought massive destruction across the world. Notably, in the last 20 years, India has suffered a whopping USD 79.5 billion economic loss due to climate-related disasters.
The report titled 'Economic Losses, Poverty and Disasters 1998-2017' said that the years between 1998 to 2017 have seen a dramatic rise of 151 percent in the direct economic losses from climate-related disasters. "In terms of the impact of disasters on the global economy between 1998 and 2017, affected countries reported direct losses of USD 2.908 trillion, more than twice of what was lost in the previous two decades," it added.
The report released on Wednesday by United Nations Office for Disaster Risk Reduction (UNISDR) said that the extreme weather events now account for 77 percent of total economic losses of USD 2.245 trillion.
The report said, "The greatest economic losses have been experienced by the US at USD 944.8 billion, followed by China at USD 492.2 billion, Japan at USD 376.3 billion, India at USD 79.5 billion and Puerto Rico at USD 71.7 billion."
The UN report also said, "In terms of occurrences, climate-related disasters dominate the picture, accounting for 91 percent of all 7,255 major recorded events between 1998 and 2017."  "Floods with 43.4 percent and storms with 28.2 percent are the two most frequently occurring disasters," it added.
The report further said, "During this period, 1.3 million people lost their lives and 4.4 billion people were injured, rendered homeless, displaced or in need of emergency assistance." "563 earthquakes, including related tsunamis, accounted for 56 percent of the total deaths or 747,234 lives lost," the report noted.
Importantly, the report was released ahead of the International Day for Disaster Reduction on October 13.
Also Read: Cyclone Titli makes landfall in Odisha and Andhra Pradesh