Cheteshwar Pujara reaches 5000 test run, equals Rahul Dravid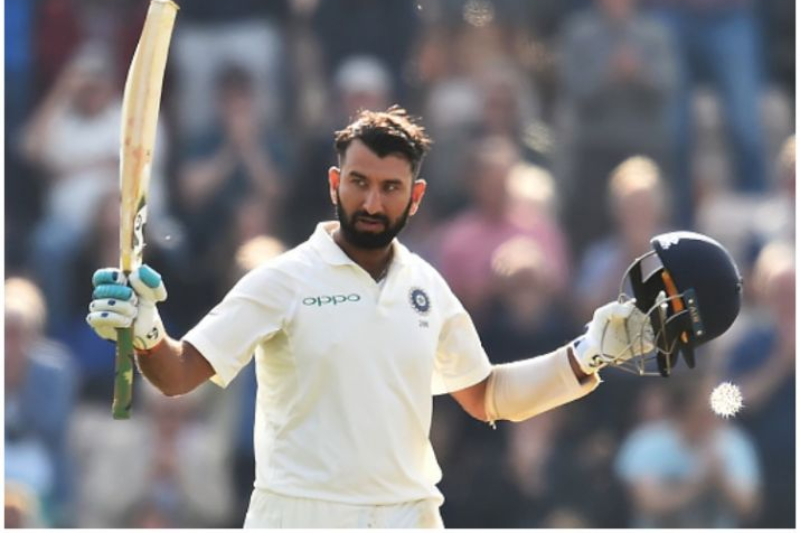 Cheteshwar Pujara on Thursday scored his first hundred in Australia on the opening day of their first Test match against Australia in Adelaide Oval. It is to be noted that Pujara has also completed his 5000 runs in test cricket scoring 16 centuries and 19 fifties.
It took 108 innings to reach the milestone. Pujara became the fifth fastest Indian cricketer along with Rahul Dravid. It was extra special for him as his innings got the visitors out of a tough spot after KL Rahul, Murali Vijay, Virat Kohli and Ajinkya Rahane flopped.
On the Indian side, the fastest one to reach 5000 runs in Test cricket was Sunil Gavaskar (95 innings) followed by Virender Sehwag (99), Sachin Tendulkar (103) and Virat Kohli (105).
Notably, Pujara has also joined the list of Indian cricketers who have scored a century on the first day of a tour outside Asia. The list included names like Sachin Tendulkar, Virat Kohli and Murali Vijay.
Pujara is popularly known as a lone battle. It was the Pujara show all day in the face of some disciplined Australian bowling. He was eventually run out for 123 but not before giving India hope.
During his inning, Pujara also went past 5000 Test runs. Incidentally, Pujara and Rahul Dravid have reached the 3000, 4000 and 5000-run mark in Test innings in an equal number of innings.
Virat Kohli, Indian skipper won the toss and elected to bat first but saw Rahul and Vijay being removed in the first 7 overs as the Australians targeted that off-side line to perfection. Virat himself was undone by a brilliant catch by Usman Khawaja.
Also read: Watch: Usman Khawaja takes a stunner to dismiss Virat Kohli in the first innings