Indian Rupee hits lifetime low of Rs 73.34 against US dollar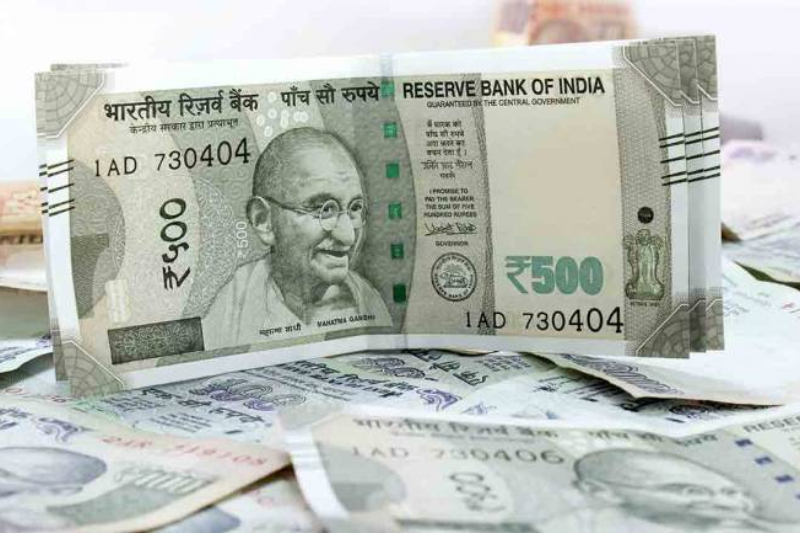 The Indian Rupee dropped 43 paise to a lifetime low of Rs 73.34 against US dollar in opening deals on Wednesday, reported PTI. This all-time low rupee comes after a sharp rise in global crude oil prices over the last two sessions weighed on sentiment.
According to the report, the Indian rupee opened record low at Rs 73.26 and weekend further to quote at Rs 73.34 a US dollar against its earlier closing of Rs 72.91 as Forex market remained closed on the occasion of Gandhi Jayanti, Tuesday.
"Brent crude is at four-year high levels on worries that global supplies will drop due to Washington's sanctions on Iran," Motilal Oswal quoted by Moneycontrol as saying.
The US sanctions against Iran's oil industry, which at its peak this year supplied nearly 3 percent of the world's daily consumption, are expected to come to an effect from November 4.
The benchmark 10-year bond yield has gone up 6 basis points at 8.05 per cent. Internationally, oil prices firmed on expectations of a tighter market once US sanctions start targeting Iran's petroleum industry from next month, although a strong dollar and rising US crude supply curbed gains.
Asian shares reported ticked down on Wednesday and the euro held at six-week lows as Italy's mounting debt and Rome's budget plan set it on a collision course with the European Union.
The Reserve Bank of India (RBI) on Monday reportedly said that it would pump Rs. 36,000 crore into money markets in October, pledging to buy back government bonds as part of a bid to quell fears of a credit crunch cascading through the economy.
On the domestic front, market participants are likely to keep an eye on the RBI policy statement which is expected to take place this week.
Also read: Stock Market: Sensex and Nifty fell over 150 and 50 points respectively