Freida Pinto supports Tanushree Dutta's allegations, says 'I believe her'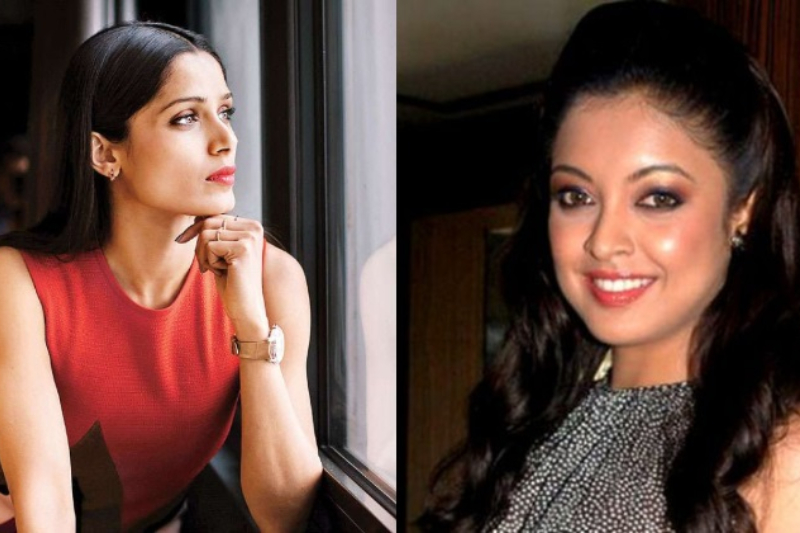 Bollywood actress Freida Pinto, who has also appeared in several American and British films seems to have supported Tanushree Dutta's allegation against renowned actor Nana Patekar. Freida Pinto took to photo sharing platform and wrote saying she believes in Bollywood actress Tanushree Dutta.
Fredia Pinto's opening lines read, "Today, I interrupt my feed for a bit from all the fashion week poses to stand by what I truly believe. I believe Tanushree Dutta."
Tanushree Dutta has accused Nana Patekar of both verbally and sexually molesting her during the shoot of film 'Horn Ok Pleassss' in the year 2008. Freida Pinto is a latest and among other celebrities who supported her claim and want action against Nana Patekar.
Freida Pinto in her lengthy Instagram post wrote, "I don't need to know her personally, neither have been present on that horrendous day she got bullied, abused both sexually and psychologically, intimidated and shut down in order to corroborate her story. However, I do know what truth, hurt and abuse sounds like."
Also read: Apart from Tanushree Dutta, these six actresses too faced sexual assault
Freida Pinto rose to fame through a British Drama Slumdog Millionaire, which was also released in the year 2008.
Frieda Pinto drew a parallel with Dr Christine Blasey Ford, who has accused US President Donald Trump's Supreme Court nominee Brett Kavanaugh of sexually assaulting her when she was a teenager. Dr Ford's televised testimony to the US Senate triggered not only a nationwide outpouring of emotion but also prompted Republican Senator Jeff Flake to set in motion an FBI investigation into Judge Kavanaugh's alleged conduct.
"The same way millions of people in the world know that Dr Christine Blasey Ford is NOT a Liar or an attention seeking, tantrum throwing overgrown child," Pinto wrote further.
Freida Pinto wrote on Instagram, "If someone speaks up (in Tanushree's case speaks up again) 10 years later, it doesn't dilute or nullify a factual, verified truth. Her story is not a carton of milk that expires after a few days, ready to be discarded."
"I add my voice to the other voices coming out in support of Tanushree's bravery because God knows this is not going to be easy for you, Tanushree. But what you have done is monumental and important and it has to shake the very core of a nation and an ideology that for too long has gotten away with heinous crimes against women and where the ugliness of misogyny has dominated the rights and suppressed any voice that has dared to speak up," Freida Pinto wrote.
The accused, Nana Patekar has denied Tanushree Dutta's charges and claims to have sent her a legal notice demanding she apologise —  while, Tanushree Dutta says she has received no such letter.
Also read:  After slamming Amitabh Bachchan, Tanushree Dutta takes a break from her crusade