Indonesia: Kawah Ijen Volcano Erupts with Electric-Blue Lava
Kawah Ijen volcano in Indonesia erupts electric-blue fire, reminds netizens of Avatar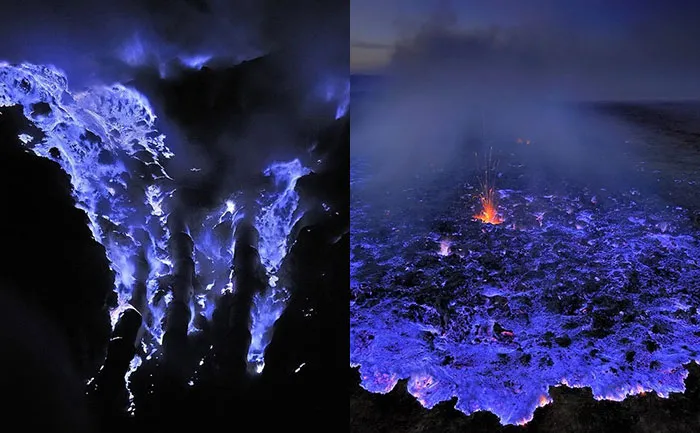 Kawah Ijen volcano in Indonesia erupted with electric blue lava at night. Netizens were left mesmerized with pictures and videos of blue lava trickling down the slopes. The rare phenomenal sight of Kawah Ijen volcano oozing blue lava, enters the bucket list of travel enthusiasts and photographers whenever the COVID-19 lockdown lifts.
Check out the tweet shared by Walter Thunderfläsk here:
Hello. This is blue lava, pouring out of an incredibly sulphur-rich volcano in Indonesia. pic.twitter.com/1b2KqrgiT9

— Walter Thunderfläsk (@Thunderflask) January 17, 2020
Netizens have been absolutely amazed by the photos and have expressed their awe in many ways. Many of them also got reminded of James Cameron's movie, 'Avatar', which features the blue colored creatures.
A Paris-based photographer, Olivier Grunewald, has been documenting the fascinating Kawah Ijen volcano over several years. He said that the blue glow isn't lava. The light is produced when the sulfuric gases that come out of the volcanic cracks get in contact with the oxygen-rich atmospheric air. The chemical reaction creates a blue flame.
He further added that the liquid sulphur continues to burn as it flows down the slopes. This gives an illusion of lava flowing. He further added that the blue-color is seen the best during the night or after sunset.
Here is the video of the phenomenon.
Also Read: Sushant Singh Rajput Demise: Indonesian fans pay musical tribute