Interesting facts about textiles minister Smriti Irani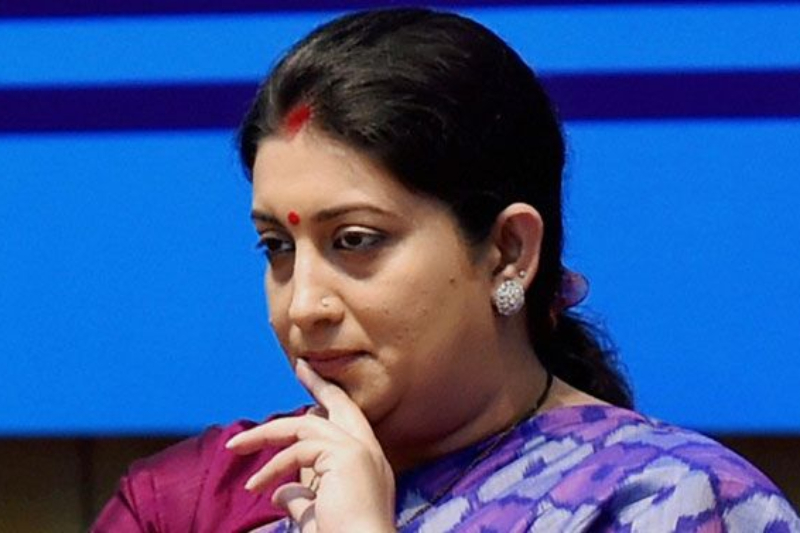 An Indian politician, former model, television actress and producer Smriti Irani is 42-year-old. She was born to a Bengali mother and a Punjabi Khatri-Maharashtrian father.
She has been a part of the Rashtriya Swayamsevak Sangh (RSS) from childhood as her grandfather was an RSS swayamsevak and her mother a member of Jana Sangh.
On 26 May 2014, Prime Minister Narendra Modi appointed her as the Minister of Human Resource Development in his cabinet. In July 2016, the Ministry of Human Resource Development was taken away from Irani, and she was given the Ministry of Textiles instead, in a cabinet reshuffle.
All Interesting Facts about Smriti Irani
1. Smriti has a stepdaughter Shanelle from Zubin Irani's previous marriage.
2. During her early days of struggle, Smriti worked as a helper at a McDonald's outlet and even mopped floors as part of her duties.
3. She wanted to become a journalist at one point, but gave up on that dream on being rejected after an interview.
4. In 1998, Smriti Irani took part in the Femina Miss India beauty pageant, for which she borrowed Rs 1 lakh from her dad promising to repay it, regardless of the outcome of the contest.
Also Read: 10 Rarely Known Facts About Shiv Sena Founder Bal Thackeray
5. She produced TV shows Virrudh and Thodi Si Zameen Thoda Sa Aasmaan under her banner Ugraya Entertainment.
6. In 2003, an encounter with BJP's Manisha Chaudhary inspired Smriti to enter politics.
7. In December 2004, Irani threatened to fast unto death untill Narendra Modi resigned from his position as Gujarat Chief Minister.
8. Irani had said she has completed her BA in 1996 from DU (School of Correspondence), whereas in another affidavit of July 11, 2011 to contest RS elections from Gujarat, she has said that her highest educational qualification was B.Com.
9. In the 2014 general elections, Smriti wore orange saris to each of her rallies in keeping with the BJP saffron colour.
10. She is the youngest person in Prime Minister Narendra Modi's Union Cabinet.
Also Read: Know the rare facts about Indian politician L. K. Advani