International Yoga Day 2021: PM Narendra Modi launches M-Yoga App
Prime Minister Narendra Modi Launches M-Yoga App on International Yoga Day 2021 | Here's All You Need to Know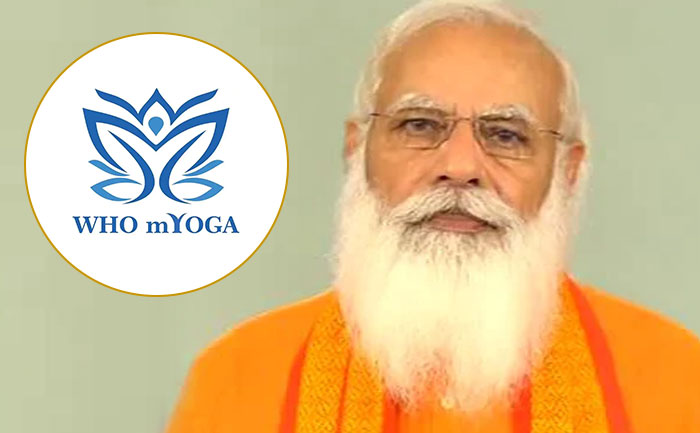 Prime Minister Narendra Modi celebrates the seventh International Yoga Day 2021 with an event on Monday morning. This year, the theme is 'Yoga For Wellness'. To mark the occasion the PM also launches the M-Yoga App. The App is developed by the AYUSH Ministry in collaboration with the World Health Organisation (WHO). The app has been launched as part of WHO's motto 'One World, One Health'.
The m-Yoga app includes yoga training videos in various languages. It will be available worldwide to facilitate the practice of yoga.
Launching the 'M Yoga App', PM Modi said, "When India proposed International Day of Yoga in the United Nations, it was the spirit behind it to make this yoga science accessible to the whole world. In collaboration with WHO, India has taken another important step. Now there will be M-Yoga app, which will have yoga training videos in different languages for people across the world. This will help us in our 'One World, One Health' motto."
Addressing the #YogaDay programme. https://t.co/tHrldDlX5c

— Narendra Modi (@narendramodi) June 21, 2021
Here is all you need to know about M-Yoga App:
The app is a work of collaboration between the World Health Organisation (WHO) and Ministry of Ayurveda, Yoga & Naturopathy, Unani, Siddha, and Homoeopathy (Ministry of AYUSH), Government of India.
The mYoga app will provide users with a collection of videos and audio practice sessions.
As per WHO the mYoga app was developed through "review of scientific literature and extensive international expert consultation processes."
The app does not collect any data from users at all.
It is recommended for use as a daily yoga companion for persons aged 12-65 years.
mYoga app is currently available in English, Hindi, and French.
It will soon be available in other UN languages in the upcoming months.
The International Yoga Day 2021 will also be celebrated by the Ministry of Culture at 75 cultural heritage locations across India.
Also Read: International Yoga Day 2020: 11 yoga asanas for a healthy life