International Yoga Day 2021: Check Out Significance, Date, Theme And Quotes
International Yoga Day is celebrated every year on June 21. Here's everything you need to know about its significance, how it's celebrated, interesting facts and few popular poses
International Yoga Day or International Day Of Yoga is celebrated every year on June 21. In the year 2014, the United Nations General Assembly announced this date which is to be celebrated as the day of Yoga, with the aim of spreading awareness of Yoga practices and its incredible physical as well as mental health benefits. Here we bring you some interesting details about why this day is celebrated, its significance, this year's theme, and other interesting details.
Significance Of International Yoga Day:
The idea of an International Day of Yoga was first proposed by the current Prime Minister of India, Narendra Modi during his speech at the United Nations General Assembly (UNGA) on September 27, 2014. In December, the same year the day for Yoga was announced by the committee officially. During his address to the audience at the 69th General Assembly, PM Modi said, "Yoga is an invaluable gift from our ancient tradition. Yoga embodies unity of mind and body, thought and action … a holistic approach, which is valuable to our health and our well-being. Yoga is not just about exercise; it is a way to discover the sense of oneness with yourself, the world and nature."
International Yoga Day Theme 2021:
Every year the theme for the International Yoga Day is decided by the UN. The official theme for this year, as announced by the UN on its official website is – 'Yoga for Well-Being'. The theme further highlights how a massive section of humanity is suffering from the COVID-19 pandemic and how Yoga can benefit people by boosting their immunity with few prominent practices. The theme also focuses on how it can enhance psychological health amidst the stressful era of pandemics. "The message of Yoga in promoting both the physical and mental well-being of humanity has never been more relevant," as per the official note on International Day of Yoga.
List of benefits of doing Yoga correctly:
Yoga can relax the body and mind
Yoga can improve the immune system
Yoga helps get relief from bones pain-such as back, knees or shoulders
Yoga improves strength and boosts the body flexibility
Yoga helps treat few chronicle diseases
Yoga helps reduce weight
Yoga helps boost organ's functionality
Yoga can ease arthritis symptoms
Yoga enhances sleeps cycles
Yoga promotes good hormones
Yoga helps get rid of stress
Popular Yoga Day Quotes:
"Through the practices of yoga, we discover that concern for the happiness and well-being of others, including animals, must be an essential part of our own quest for happiness and well-being. The fork can be a powerful weapon of mass destruction or a tool to create peace on Earth," Sharon Gannon
"In theory, practice and theory are the same. In practice, they are not," Yogi Berra
"You cannot do yoga. Yoga is your natural state. What you can do are yoga exercises, which may reveal to you where you are resisting your natural state," Sharon Gannon
"A photographer gets people to pose for him. A yoga instructor gets people to pose for themselves," T. Guillemets
"Your task is not to seek for love, but merely to seek and find all the barriers within yourself that you have built," Rumi
Popular Yoga Day Messages:
Yoga teaches us to be in harmony, to become A means! Once you start practicing it you realize that now you will be in harmony, You will have to become one. Here Wishing You a Very Happy Yoga Day

Yoga introduces you to a way of rediscovering yourself. A sense of completeness gets in tune with life! Here Wishing You a Very Happy Yoga Day

Yoga is that music, which keeps you flowing. It's a Rhythm of the body that gets in tune with life. It's the harmony of the souls and the melody of the mind that creates the symphony of life! Here Wishing You a Very Happy Yoga Day

Yoga shows you the path to Freedom. By practicing it constantly we can free ourselves from Anguish, Fear, and Loneliness and move towards the path to happiness.

Here Wishing You a Very Happy Yoga Day

Yoga is that Light, which, if you can light once; will Never get Dimmed, the more you Practice, the Brighter the Flame will be. Here Wishing You a Very Happy Yoga Day
Surya Namaskar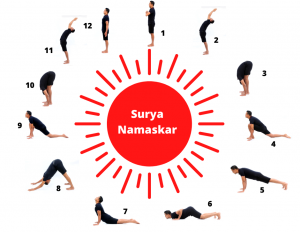 Dhanurasana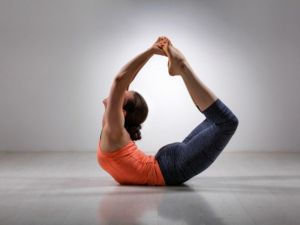 Bhujangasana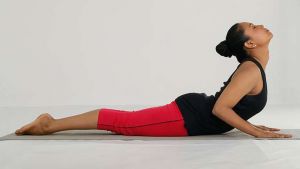 Vrikshasana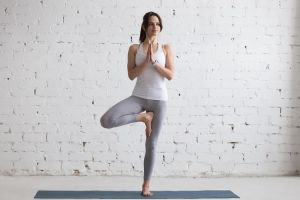 Trikonasana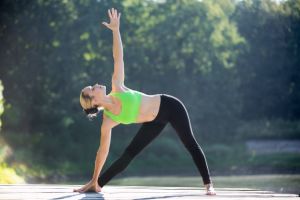 Happy International Yoga Day!
Also Read: International Yoga Day 2019: B-Town Celebs Share Inspirational Posts