Iran's Angelina Jolie lookalike arrested for moral corruption
Angeina Jolie lookalike arrested for moral corruption in Tehran.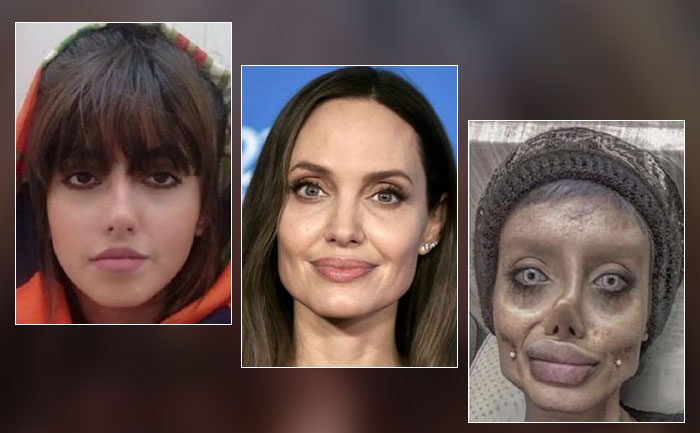 Iranian Instagram star Sahar Tabar had shot to prominence for her obsession to look like Angelina Jolie. The nineteen-year-old underwent more than 50 surgeries to look like her idol. Sahar who is from Teheran, Iran had shot to fame when she shared her picture of her gaunt features on social media.
As reported by the Iranian News Agency, Sahar has been arrested on 'cultural crimes and social and moral corruption' allegations. She faces charges of blasphemy, inciting violence, gaining income through inappropriate means and encouraging youths to corruption.
As reported by Daily Mail, Sahar was detained on the orders of Tehran's guidance court, which deals with 'cultural crimes and social and moral corruption'.
Sahar had shared a picture of herself before and after the transformation in July. She had also admitted that she had undergone the knife to make changes to her nose, lips to look more like Angelina. There are many pictures of her new look on Instagram, many of which she admits is due to make-up and editing.
Before going under the knife, Sahar was a normal looking girl – with brown eyes and cropped brown hair. But now she wears grey blue contact lenses and gaunt features that give her a zombie-like look as pointed out by some fans.
Not many know that social media is banned in Iran. Instagram is the only major social media service available unlike Facebook and Twitter in Teheran. Cosmetics surgery is quite popular in the Islamic republic among teens. Each year there are more than tens of thousands of operations taking place.
Also Read: How To Get Free Instagram Likes Instantly Without Any Survey