England vs India: Kohli's pacers break long-standing record for most wickets in a series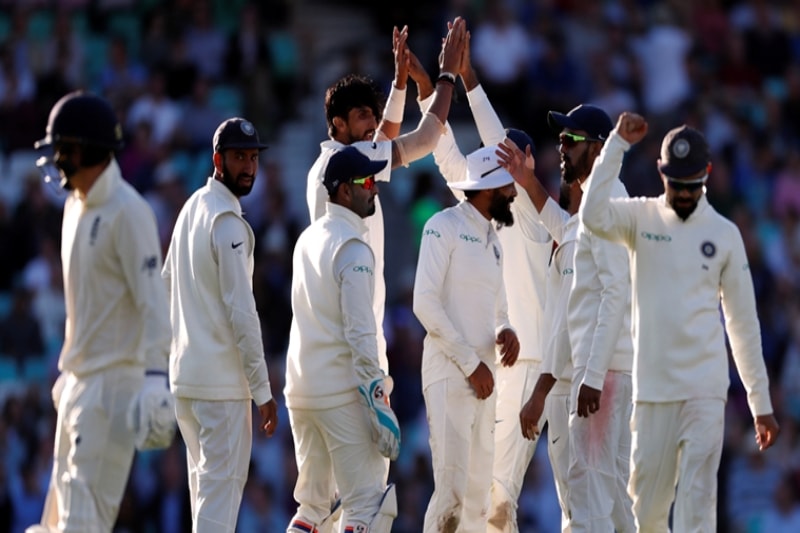 At a time when the much-fancied batting line-up has turned out to be failure as a unit, it has been the Indian bowling which has stood out in all the matches played so far and no wonder why Ishant Sharma and co just ended up breaking a 38-year old longstanding record as they have now scalped a total of 59 wickets collectively.
The record had earlier been set by the Indian bowling attack which had names like Kapil Dev, Karsan Ghavri and Roger Binny. The trio clinched 58 wickets together during the 1979-80 series against Pakistan with Kapil taking 32 wickets as Binny and Ghavri ended up with 11 and 15 wickets respectively.
In the ongoing series against England, it is Ishant Sharma who leads the pack with 18 wickets and he is followed by  Mohammad Shami (14), Jasprit Bumrah (14), Hardik Pandya (10) and Umesh Yadav (3).
Having all the reasons to be happy with his pace-bowling unit, skipper Virat Kohli said that he is, "proud" as a captain.
"It's nothing but hard work as these guys want to be the best bowlers in the world and I am proud to see that as captain. When you see these guys running and bowling in partnerships, its a beautiful feeling that you are not trying to outdo anyone else but you are trying to take 10 wickets for the team. That's what these guys have shown."
"They have bowled with a lot of heart on all five days of Test cricket. At 6:15 pm in the evening, (Mohammed) Shami is bowling 90 miles per hour, Ishant (Sharma) running all day, they have worked on their fitness and strength. They have been honest with their preparations," said Kohli, as quoted by Reuters.