Israel hit by rockets from Gaza after airstrike kills Islamic Jihad leader
Over 200 rockets launched at Israel since killing of Islamic Jihad commander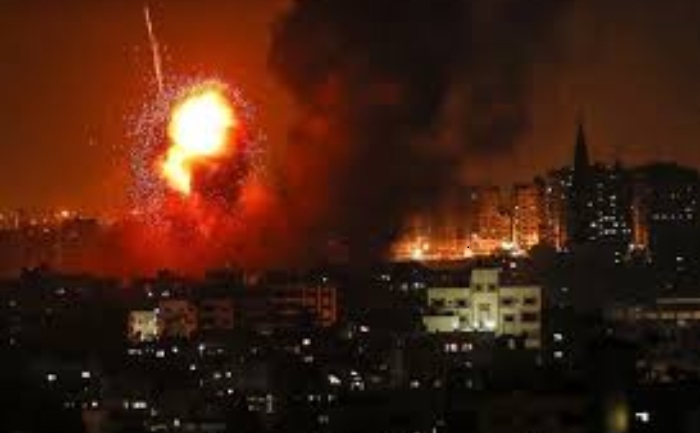 An Israeli airstrike targeted and killed a senior Islamic Jihad commander in Gaza. The airstrike in northern Gaza killed Bahaa Abu el-Atta and his wife. Soon after the attack, Rocket warning sounded in Israeli communities near the Gaza Strip. Nearly 200 rockets were fired from the Gaza Strip into Israel on Tuesday hours after the attack. Forty-seven Israelis were wounded, including two hurt by rocket shrapnel.
Israel is being bombarded by terrоrists from Gaza and in last 12 hrs more than 200 rockets have been rained down upon Israeli Civilians

INDIA STANDS WITH ISRAEL in its Fight against Terrоrism ????#IsraelUnderFire #Israel #IsraelUnderAttack #IndiaWithIsrael pic.twitter.com/cUorQNpYfW

— Rosy (@rose_k01) November 12, 2019
The Israeli military said its "Iron Dome" aerial defense system had intercepted "dozens" of the approximately 190 rocket. They even released footage of a rocket hitting an Israeli highway, narrowly missing two cars. Schools and businesses were closed across southern Israel.
?WATCH?: Since 6:00 A.M. (Israel time), non-stop rockets have been fired from Gaza towards Israel. Entire communities around Israel are being targeted by terrorists. Over 70 rockets were intercepted by Iron Dome, saving countless lives.#IsraelUnderAttack #IsraelUnderFire pic.twitter.com/mr3zY3FytN

— StandWithUs (@StandWithUs) November 12, 2019
The Israeli military further added that they have been targetting Islamic Jihad sites in Gaza, including a training facility, a tunnel, and underground weapons production and storage areas.
The Islamic Jihad vowed to avenge the killing of Abu el-Atta and said that he was undergoing "a heroic act" when he was assassinated. They further added that these terrorist crimes are aggression and a declaration of war against the Palestinian people, and the enemy bears full responsibility for them.
A spokesman for Hamas warned that Israel's actions could provoke more violence.
Islamic Jihad is the second-largest militant group in Gaza and is supported by Iran. It and Hamas, which runs Gaza, vow to destroy Israel and are considered terrorist groups by the United States.
Also Read: Israeli Shows 'The Baker and the Beauty,' 'The Stylist' To Be Remade In Indian Version