Avengers: Endgame Deleted Scene: Tony Stark reunites with adult daughter
Avengers: Endgame: Tony Stark aka Iron Man reunites with his adult daughter in deleted scene, titled "Tony at the Way Station."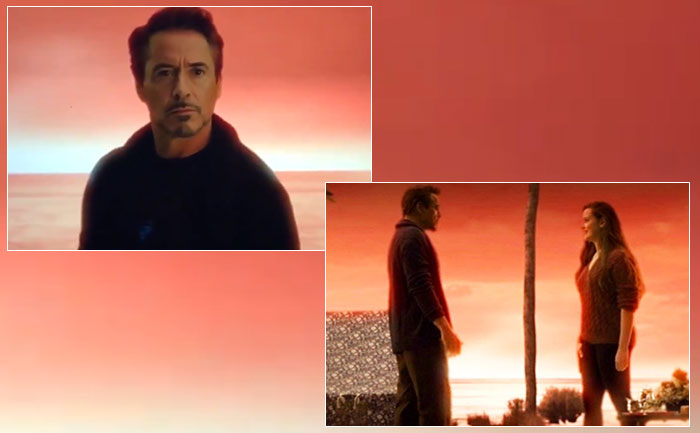 The launch of Disney+ has come with some special treats for 'Avengers: Endgame' fans." Yes, Marvel fans not only get to watch Avengers: Endgame in all its glory but they also get an added bonus of some previously unreleased deleted scenes. One of them is a tear-jerker and will leave most of Endgame fans moist-eyed.
We have the reunion of Tony Stark aka Iron Man with his daughter who is all grown up. In the scene, Tony Stark (Robert Downey, Jr.) is seen meeting his daughter Morgan (played by Katherine Langford from 13 Reasons Why). The deleted scene, titled "Tony at the Way Station," takes place in a realm, not unlike the one in which Thanos saw his daughter in Infinity War after snapping his fingers.
Check out the deleted scene here:
Tony Stark meets adult Morgan Stark
in this new deleted scene from #AvengersEndgame pic.twitter.com/Yg2ByJcAiM

— cosmic (@Q82004yousef1) November 12, 2019
In the scene, we find out Stark's decision to sacrifice himself by using the Infinity Stones to reverse Thanos' Snap was, the right one because Morgan was able to grow up to be a happy, well-adjusted adult. But you will be left with tears in your eyes when he finally says goodbye to his daughter with his iconic dialogue: "I love you 3,000."
Anthony Russo revealed that Tony met his daughter at a place where people must confront or reconcile something that is unresolved in their souls. Russos felt this scene hindered the overall pacing of the film and didn't necessarily add anything, therefore, it was not a part of the movie that hit the big screens.
The Disney+ version of the film also features a deleted scene that shows an alternate version of Peter Parker's reunion with Tony Stark during the film's big battle. It also showcases Parker meeting Pepper Potts for the first time.
You can watch Avengers: Endgame, as well as the deleted scenes, on the Disney Plus streaming service now.
Also Read: Disney Plus: Release date, price, shows and more