Jaish chief Masood Azhar secretly released from Pakistan jail?
IB: Pakistan Plans "Big Action", Jaish Chief Masood Azhar Secretly Released From Jail To Unleash Terror Attacks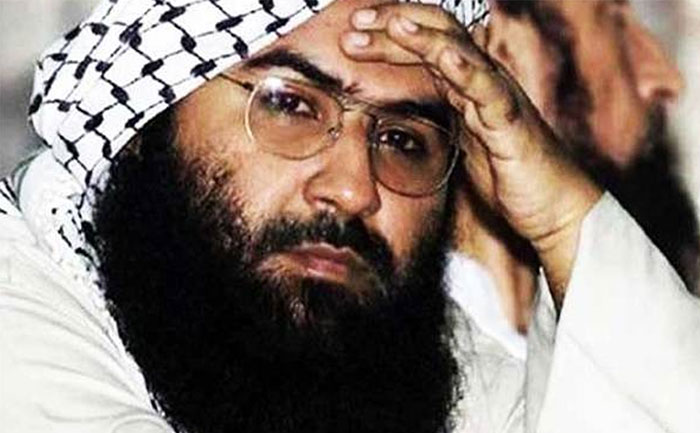 The Kashmir issue is a hot topic of discussion with Pakistan Prime Minister Imran Khan threatening fullest possible response to India. As per an Intelligence Bureau (IB) report, the neighbouring nation is planning a big action and has even deployed troops along the India Pakistan border. The IB has also revealed that Pakistan had "secretly" released global terrorist and Jaish chief Masood Azhar from jail to plan terror operations.
As reported by sources to Hindustan Times, Pakistan's intelligence agency ISI was under pressure to act as "it is being considered the ISI's biggest intelligence failure in history" that they had no inkling of abrogation of the special status of Kashmir. Pakistan is planning "big action" in Sialkot-Jammu and Rajasthan sectors in the coming days in response to abrogation of the special status of Kashmir. The input warned that Pakistan has started deploying additional troops near the Rajasthan border as part of the plan.
The sources further added that the Intelligence Bureau (IB) has alerted the government that Islamabad has "secretly" released Jaish-e-Mohammed (JeM) chief Maulana Masood Azhar to plan terrorist operations while other terror organisations were also working openly.
There were uncorroborated reports after the February 14 car bomb attack in Jammu and Kashmir's Pulwama that Pakistani agencies had taken Azhar into protective custody.
The Border Security Forces and army field formations in Jammu and Rajasthan sectors have been asked to remain alert, "to avoid any surprises" from the Pakistani army.
Also Read: Rahul Gandhi: Kashmir India's internal issue, Pak instigating violence