VVS Laxman predicts a 3-1 Test series win for India Down Under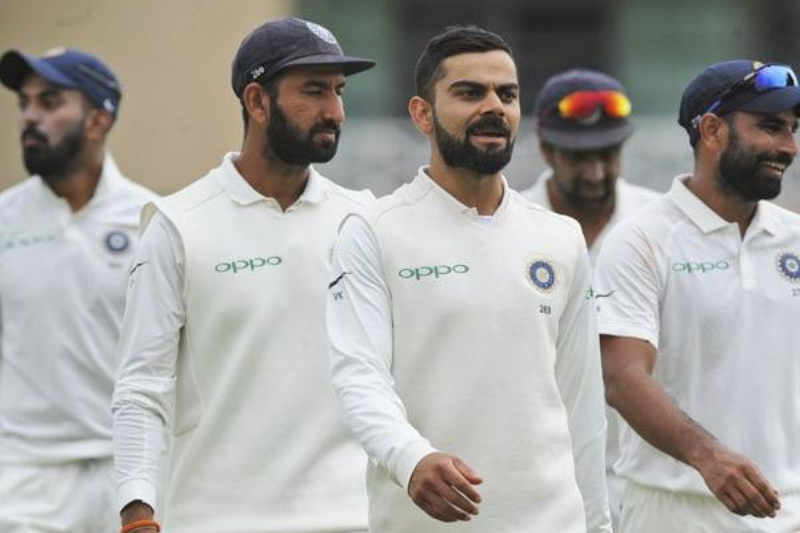 At a time when most of the cricketing fraternity has tipped the upcoming Test series between India and Australia to be the 'best chance' for Virat Kohli and co to stamp their authority Down Under, former Indian cricketer VVS Laxman has tipped his countrymen to win the four-match affair 3-1.
Many consider this to be India's best chance of upstaging the Aussies in their own backyard for the hosts would be without the services of Steve Smith and David Warner. The last time India toured Australia, Virat Kohli's men had lost the series 0-2. But Laxman feels that this Indian side has it in them to make history this time.
"I expect the series to close 3-1 in India's favour. I don't see any draws in Australian conditions. I don't think India would have a better opportunity. And I am not saying so because there is no Steve Smith and Dave Warner. I am saying this because they have the potential. I got it totally wrong in England when I thought India will win 4-1. But I think they have the ability," the former Hyderabad batsman said, in an interview with Aajtak.
India have had a total of five wins in nine matches so far this year while Australia have clinched just a mere two out of seven matches.
"There is no doubt about it. I have been playing in Australia since 1999. At home, I first played a Test against them in 1996. They were legendary players. Ones who could go out and win matches not just at home but away too. The character of those teams was they would not give up so easily. They believed in their abilities. I can't see that in this Australian team.
Also read: Australia vs India: Virat Kohli takes visitors home in style to level series
"Justin Langer became their coach and he showed through his career that he may not have such talent but he would maximise his potential through hard work. That's the attitude I would like to see of this Australian team. But I agree this is the weakest Australian team I have seen in my career," he added.
He also reckoned that it would be India's last chance to stamp their dominance as the number one ranked Test side after consecutive series losses in South Africa (1-2) and England (1-4).
"It's a very important tour not just for Virat the captain but for this side. Because it's a team that has the ability to go and win away. Batsmen have the experience. Bowlers are fantastic. They even have three quality spinners; so there are options.
"In Test cricket overseas, you need to capitalise when you get opportunities. You need to win the big moments something India did not do in South Africa and England," added the veteran.
Image credit- Times Now