India Gets Two New Union Territories, Jammu & Kashmir and Ladakh
Jammu & Kashmir state splits into two Union Territories (UT) one is Ladkah and the second on is Jammu & Kashmir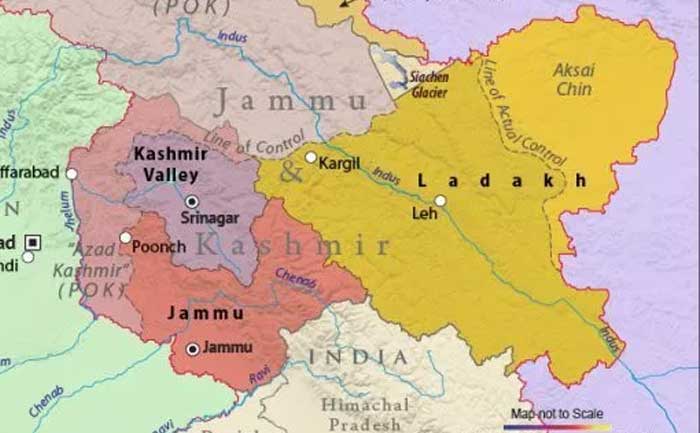 The Home Minister Amit Shah has finally presented a bill in the Rajya Sabha splitting Jammu & Kashmir into two Union Territories (UT). Yes, the state will be divided into Union Territories which will be named as Jammu & Kashmir and Ladakh.
Speaking about these two new UTs, Amit Shah said that unlike Jammu & Kashmir Ladakh will have no legislature like Chandigarh. The legislature of Jammu & Kashmir will be similar to Delhi and Puducherry.
Making an announcement of J&K state in two UTs, Amit Shah said in Rajya Sabha, "Kashmir and Jammu division will be separate Union Territory with the legislature." Yesterday, there were reports doing that Amit Shah will introduce Jammu & Kashmir Reorganisation bill today (5th August 2019) and he did the same amid massive opposition protest in the house.
HM Amit Shah: Jammu and Kashmir to be a union territory with legislature and Ladakh to be union territory without legislature pic.twitter.com/nsEL5Lr15h

— ANI (@ANI) August 5, 2019
Home Minister Amit Shah has released a statement which reads, "There has been a long pending demand of people of Ladakh, to give it the status of a Union Territory to enable them to realise their aspirations. The Union Territory of Ladakh will be without Legislature."
"Keeping in view the prevailing internal security situation, fuelled by cross border terrorism in the existing state of Jammu & Kashmir, a separate Union Territory for Jammu & Kashmir is being created," the statement reads.
Amit Shah has earlier proposed to scrap Article 370 which gives special status to Jammu and Kashmir in public sector jobs, on buying property in the state, scholarships and other public aid and welfare.
Shah further added Article 370 will be revoked from the day of the President's assent. As soon as Amit Shah announced the scrapping of Article 370, the House witnessed chaotic scenes as the Opposition, led by Congress, had been registering a strong protest against the government move.
Also Read: Centre Scraps Article 370 From Jammu & Kashmir: Amit Shah In RS