Jammu and Kashmir: Police seizes 420 kg of poppy straw; arrests 3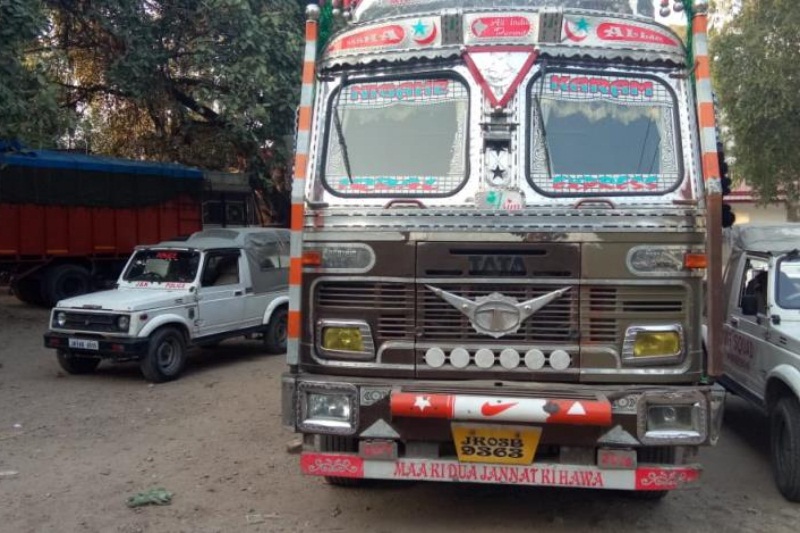 Continuing its high voltage efforts against drug trafficking and narco-terrorism, the Jammu and Kashmir police on Sunday arrested three smugglers and seized 420 kg of poppy straw in Udhampur district.
Acting on a tip-off, the police set up a check point at Jakheni along the Jammu-Srinagar National Highway in Udhampur district. During searches, 420 kg of poppy straw was recovered from the truck.
Udhampur Senior Superintendent of Police Rayees Mohammad Bhat said, "Three persons travelling in the vehicle – Sukhwinder Singh of Jalandhar (Punjab), Lakhwinder Singh and Vikram Singh were arrested on the spot. "The vehicle, along with the contraband, was seized and an FIR under the NDPS Act was registered against the arrested smugglers," he added.
Earlier, in August this year, Jammu and Kashmir police seized 51 kilograms of high-grade Afghan-origin heroin worth over Rs 250 crore from a Punjab-bound truck and arrested the driver and his helper both.
Previously, Jammu police made the sensational seizure on a day when it, along with the Excise Department officials intercepted drug consignment comprising of 1400 kg of poppy husk from a fruit-laden truck in Kathua district.
According to the official figure, 64 kilograms of charas, 7.5 kilograms of charas powder, 194 kilograms of bhang and bhang dust, 925 kilograms of fukki, 915 kilograms of poppy straw and 3.75 kilograms of brown sugar were seized in the year 2016 from different parts of Jammu and Kashmir. Similarly, in the year 2015 police had registered 375 cases and arrested 442 people and 13 others have been booked under PSA.
Importantly, Pakistan uses terrorism and drugs as a primary tool to exploit youth of Jammu and Kashmir and disturb the stability of the country.
Also Read: Jammu & Kashmir: Security forces killed 233 terrorists so far