Jammu & Kashmir: Pulwama-like major IED attack averted by security forces
Major car-borne IED attack averted by security forces in Jammu and Kashmir's Pulwama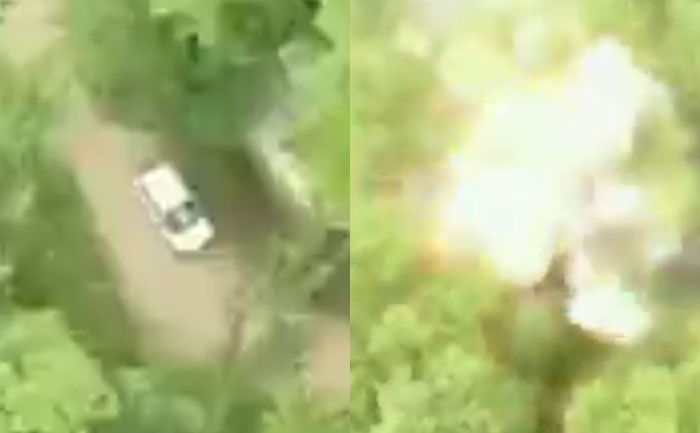 A major terror attack has been timely averted by the Jammu and Kashmir security forces. The attack was quite similar to the 2019 Pulwama Attack. An improvised explosive device (IED) was recovered from a Santro car in the Ayengund area of Rajpora in Kashmir's Pulwama district. It was defused successfully by the personnel of the bomb disposal squad.
As reported by a source to Times now, The Pulwama Police received a tip-off on Wednesday night that a terrorist was moving with an explosive-laden car. They along with police and security forces (SFs) covered all possible routes. The suspected vehicle a white Santro with fake number plates came. Soon a few rounds of bullets were fired towards it. Abandoning the car the driver escaped.
#IED Found in a Santo in #Kashmir
JKP Took it to an isolated spot
Then Blast it
All Safe . Terrorist Attack Averted#pulwamaencounter #Kashmir @PMOIndia pic.twitter.com/WRUv1tPcD8

— Amit Kabi (@amitkabi) May 28, 2020
On inspection, it was found that the vehicle was carrying heavy explosives in a drum on the rear seat. Security forces evacuated nearby villagers.  A bomb disposal squad was called and the vehicle was exploded, The car was registered in the name of a two-wheeler owner somewhere in Kathua district.
The National Investigation Agency (NIA) team is at the spot.
For the uninitiated On February 14, last year, India saw one of its worst terror attacks in Kashmir's Pulwama district. A convoy of 78 buses carrying around 2,500 security personnel on the Jammu-Srinagar National Highway was rammed by an explosive-laden vehicle driven by a suicide bomber. The attack resulted in the death of over 40 Central Reserve Police Force personnel and the attacker.
Also Read: From Pulwama to Coronavirus, When Akshay Kumar donated crores to help needy