Here's why Jannat Zubair Rahmani's brother Ayaan grabs Mr. Faisu's collar
Tik Tok star Jannat Zubair's brother Ayaan Zubair grabs Mr. Faisu's collar; Watch video.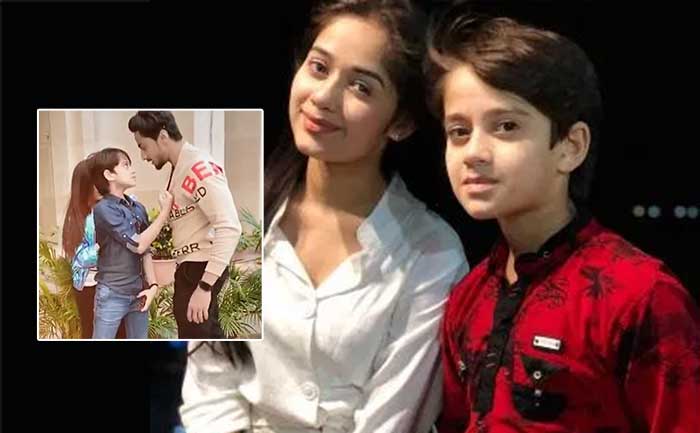 Jannat Zubair and Mr. Faisu have managed to shock the world into awe with their talent and dancing skills. The alleged couple has shot multiple TikTok and Instagram videos together which were loved by their millions of fans.
Mr. Faisu is an actor, YouTuber, and TikTok star, who usually shares videos with popular celebrities and his friends on TikTok and Instagram. Jannat Zubair's Net Worth Revealed
There are several reports doing rounds on social media claiming that Jannat Zubair and Mr. Faisu are dating each other. However, the duo seems to be avoiding the rumors and continues to entertain us with funny, interesting and inspiring videos on Instagram and TikTok.
Recently, the pair have made some videos with Jannat's younger brother Ayaan Zubair Rahmani as well. Just like the diva her brother Ayaan Zubair is also a child artist. He made his television debut with Jodha Akbar in 2013. He has also worked in Chakravartin Ashoka Samrat, Mahabali Hanuman, and Mera Aawaz Ki Pehchaan. Jannat Zubair Rahmani's Wardrobe Secret Revealed
The viral video shows Ayaan hitting his elder sister Jannat. However, as soon as Faisu comes and his hits Jannat, Ayaan grabs his collar.
Here's the video:
Doesn't Ayan look like a protective brother? What are your views on the video? Let us know your thoughts in the video.
ALSO READ: Watch: Jannat Zubair & Mr Faisu Shake A Leg At Epic Fam Jam 2020