When TikTok stars Jannat Zubair and Avneet Kaur met Alia Bhatt
Here's what happened when Jannat Zubair Rahmani and Avneet Kaur met Bollywood actress Alia Bhatt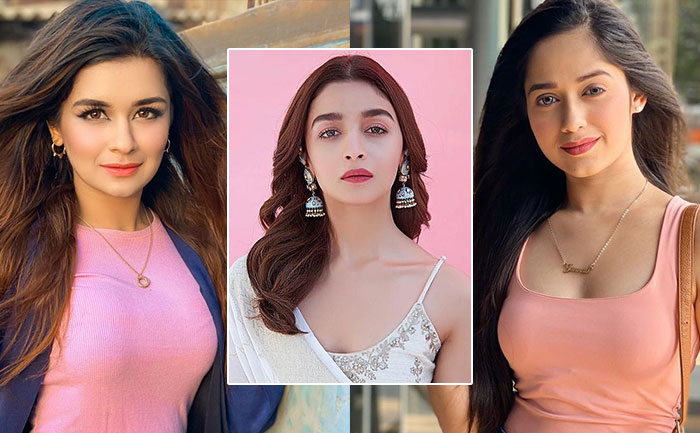 Jannat Zubair Rahmani and Avneet Kaur enjoy huge popularity among the masses. Besides establishing their name TV shows and movies, both the young actresses have taken the world of social media by storm.
Jannat Zubair and Avneet Kaur have millions of followers on their respective Instagram and TikTok accounts. Both the actresses make sure they have all informed and updated their fans about their whereabout and daily activity.
Also Read | TikTok Star Jannat Zubair In Lehenga Or Saree: Which One Suits Her More?

Considering their huge popularity, Bollywood stars have been promoting their upcoming movies with the help of TikTok and Instagram stars. Jannat Zubair and Avneet Kaur had also got an opportunity to meet and click a selfie with multiple Bollywood actors and one of them is Alia Bhatt.
Wishing Alia Bhatt on her 27th birthday, fan club pages of Avneet Kaur and Jannat Zubair shared their photos with Bollywood actress. Look like, both the young actresses had clicked selfie with Alia Bhatt a long time ago.
You can check out the pictures below:
A few days ago, Jannat Zubair shared a video on Instagram showcasing her great chemistry with Aladdin actor Sidharth Nigam.
In the video, we see, Sidharth and Jannat taking a walk when she bumps into a handsome guy. The two are then seen interacting with each other but this does not go down well with Sidharth who is quite jealous of Jannat's and Abhishek Nigam's closeness.
Jannat Zubair and Avneet Kaur share adorable chemistry with Sidharth. They treat their fans with their TikTok videos that are much loved.