Here's What Happened When Mr Faisu Caught Jannat Zubair Copying Him
Jannat Zubair Rahmani mimicks Mr Faisu in THIS Instagram video, watch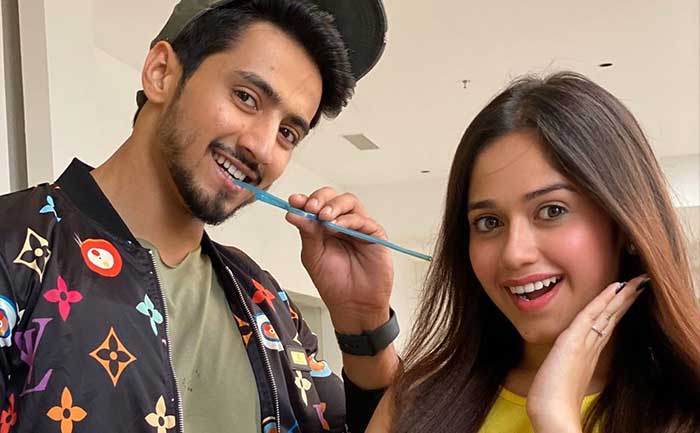 We all know how adorable chemistry is between TikTok stars Mr Faisu and Jannat Zubair Rahmani. There are millions of people love watching them together and the latest Jannat Zubair's Instagram video is surely a treat to them.
The gorgeous actress Jannat Zubair has come a long way and has now become one of the most popular TV actresses. The diva seems to be achieving more success with each passing days. Besides being a TV actress, Jannat is one of the youngest soul who has millions of followers on TikTok and Instagram. Jannat Zubair Wants To Marry  With THIS Cricketer?
Jannat Zubair Rahmani and Mr Faisu often share adorable videos on TikTok and Instagram. Owing to their close bond, there have been reports claiming that they are dating each other. The rumours of their relationship were dismissed by the Phulwa actress.
Recently, Mr Faisu shared a video on Instagram in which Jannat Zubair can be seen staring Mr Faisu while he is busy talking to another lady. When the lady realises the same, she slaps her but it did not deter her to stare Mr Faisu. 
Copying Mr Faisu, Jannat Zubair Rahmani posted a video on Instagram in which she can be seen mimicking him but she is not aware that Faisu is standing behind her. When she gets to know about his presence, she gets embarrassed and could not stop smiling.
Watch the video below:
What are your views on Jannat Zubair and Mr Faisu's onscreen pairing? Do let us know in the comments section below.