Watch: Mr Faisu & Jannat Zubair's adorable chemistry will make you go AWW
You can watch TikTok stars Mr Faisu and Jannat Zubair Rahmani's adorable TikTok video here.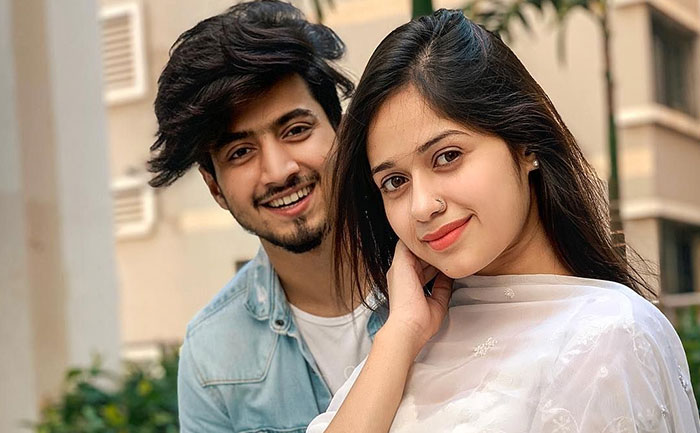 Jannat Zubair is an emerging TikTok star as well as a television actor. The 'Phulwa' star has now become a social media sensation. Fans are impressed not only with Jannat's acting ability but her sense of style as well that has gained her a number of brownie points. TikTok star is at present considered one of the most influential celebrities on the digital platform. Jannat Zubair Wants To Marry With This Indian Cricketer?
Whereas, Mr Faisu is a social media star and has huge followers on Tik Tok and Instagram. His social media presence and acting skills on TikTok and Instagram speak a lot about him. Mr Faisu is a person who tries hard to make everyone happy through her outstanding videos. The social media sensation is known for many reasons including his wacky and wind-swept hairstyle that he boasts. Jannat Zubair Caught Copying Mr Faisu
Jannat and Faisu are undoubtedly the most popular TikTok stars of 2020. The popular duo is always been in the news for its amazing TikTok videos. Now, these TikTok stars have recorded another adorable video, and we must say that the two share lovely chemistry and really set the screen on fire.
Looking at their bond, there are reports doing rounds on social media that Mr Faisu is currently seeing Jannat Zubair. In a recent Tik Tok video uploaded by TikTok star Faisu, Jannat can be seen constantly staring at him and it will surely make your heart go aww.
Watch the video:
What are your views on Jannat Zubair and Mr Faisu's onscreen pairing? Tell us in the comments section below.
ALSO READ: Here's Why Jannat Zubair Rahmani's Brother Ayaan Grabs Mr. Faisu's Collar