Here's What Jannat Zubair's Father Had To Say on Her Kissing Scene In Tu Aashiqui
Jannat Zubair Rahmani's father had said that he would not let her daughter enact any kissing or adult scene at such a young age.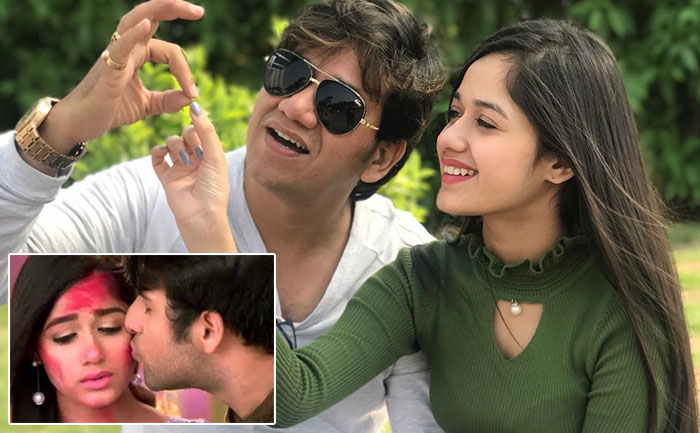 Jannat Zubair Rahmani is no more a strange name in the TV industry. The TikTok star started her acting career at a very young age and at 18-year old, she has achieved a lot of fame and wealth courtesy to her charming look and amazing acting skills. Jannat Zubair and Mr Faisu's Skydiving Video
The young sensation played key roles in multiple TV shows but it is Tu Aashiqui which embroiled her into controversies. The reason behind that controversy is kissing scenes. For the unversed, Jannat Zubair was asked by the makers of the show to shoot some intimate scene with her co-star Ritvik aka Ahaan.
Also Read | Jannat Zubair Rahmani's 10 Surprising Facts
Responding to Jannat Zubair's on-screen kissing scene, her fathers lashed out at makers of Tu Aashiqui for asking her daughter to do an intimate scene. At that time, Jannat Zubair was merely 16-year old.
When an Entertainment portal approached her father asked about the same, he had said,  "Jannat is shooting today. We had a meeting scheduled with the production team but they have started auditioning before that. Let them conduct auditions."
Also Read | Best Jannat Zubair Rahmani's Video Songs
"Jannat is a good performer. When we had signed the show, we had decided what we wanted Jannat to do and what we didn't. We want her to establish herself as a good actor because of her talent and not by making her perform kissing and adult scenes. We had signed an agreement with the makers regarding the same which they breached but we still co-operated but now demands are going overboard. Jannat's fan following includes kids and teenagers and we don't want to send out a wrong message to people," he said told to Pinkvilla.
Jannat Zubair's father had also said that he would not give his nod to enact any kissing scene when she was just 16-year old.
Speaking about doing an intimate scene when she grows older, he had said, "Once, she grows old then she can decide for herself. This show [Tu Aashiqui] is seen by the family and amidst this, if the makers want to make an adult film, it is not possible for us to adapt to it. Even the Government doesn't allow marriage before 18 and to make her perform such scenes at this age is just not acceptable," he further added.