TikTok Star Jannat Zubair Rahmani looks gorgeous in rainbow colors; Watch
A video of the TikTok Star Jannat Zubair has gone viral where she looks beautiful in rainbow colors.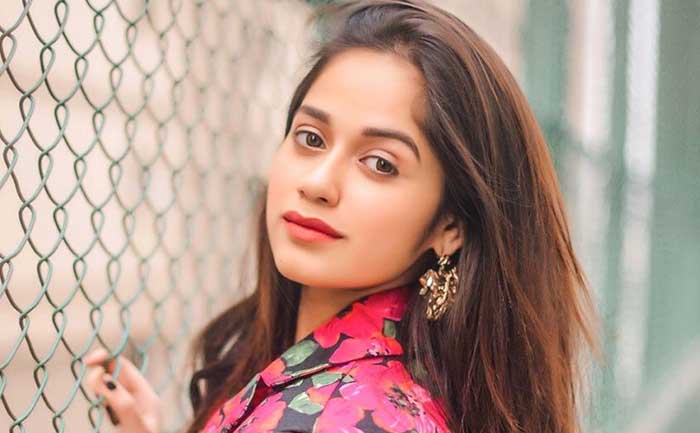 Jannat Zubair who is a 19-year-old actress has completely taken the world of social media by storm. In fact, it is her contribution that has been really grand and majestic. Even her followers are insane about her and follow all the style goals she creates and makes a trend.
Jannat gained fame with 'Phulwa' in 2011 where she played the role of young Phulwa. The show gave her tremendous repute and since then, she has been a part of lots of shows, movies, and song albums. The stunning actress has recently recorded the title track for 'Tokers House'.
On 26 November 2018, she launched her own app titled 'Jannat Zubair Rahmani Official' through which she shares her makeup, hairstyle and fashion updates.
In September 2019, she became India's no 1 Tik-Tok creator after reaching 10 million followers and to celebrate her accomplishment she made a song titled 'Tik Tok Queen' which also featured Brown Gal and Viruss.
Due to her sizzling photos and appealing beauty, Jannat Zubair is not only ruling TikTok but Instagram as well. The Tik Tok star had recently been to Dubai and her photo-shoots are definitely praiseworthy. Her interesting dressing sense has been captured that it leaves the viewers in wonder.
Now, a video made by her fans has gone viral in which Jannat is looking beautiful and gorgeous in rainbow colors. This video will surely make you believe that the Tik Tok star not only entertains but also provides us the best tips to look picture perfect.
Watch the video of TikTok Star Jannat Zubair Rahmani:
ALSO READ: 5 Times Fashionista Jannat Zubair Gave Us Makeup Goals