Jannat Zubair and Mr Faisu's Tere Bin Kive Music Video Was Deleted For THIS Reason
Here's Why Zee Music Company pulled down Mr Faisu and Jannat Zubair Rahmani's Tere Bin Kive music video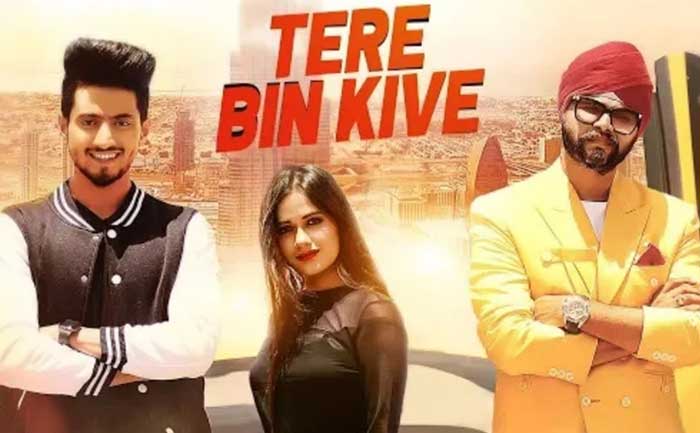 TikTok Stars Jannat Zubair Rahmani and Mr Faisu have appeared in multiple music videos but did you know the reason why their beautiful song Tere Bin Kive was pulled down from YouTube. There are people who still do not know that Jannat Zubair and Mr Faisu's Tere Bin Kive song was deleted from all the platforms of Zee Music Company. Mr Faisu Beats Salman Khan
The reason behind removing Mr Faisu and Jannat Zubair's song was that the makers did not want to be embroiled in controversy as Mr Faisu's one of TikTok videos got embroiled into the controversy and becuase of the same, he had to lose his TikTok account.
The controversial video was uploaded on TikTok by Faisu, Hasnain, Faiz and Sadhan. In the video, the whole gang that can be seen enacting a message that says, "Innocent Tabrez was killed, but if Tabrez's son grows up and takes revenge then Muslims shouldn't be branded as terrorists."
Shiv Sena Activists Ramesh Solanki had mentioned in his complaint that the video is inflammatory, divisive and can incite violence in parts of the country.Jannat Zubair's Loverfemi Video is Unmissable
Soon after they uploaded the video on social media, netizens started criticising them for spreading hatred and animosity in the country. There were several users who tagged Mumbai Police and asked to take action against them.
Looking at the response of people, Mr Faisu and his gang had apologised and said that they did not mean to hurt the sentiment or insult anyone.
The video was pulled down after a user on Twitter asked the company to remove the video from all the platform. Responding to that user, Zee Music Company wrote, "Thank you for bringing this to our notice; we have removed their music video "tere bin kive" from all our platforms. They are not Zee Music Co artists".
These hate mongers are working in albums of @ZeeMusicCompany . All these faces are known. @MumbaiPolice , here is a job on your hand. People shown in this video should be put to custodial interrogation. https://t.co/sZS0WBBZkO

— Pramod Kumar Singh (@SinghPramod2784) July 7, 2019
However, the song is now back on YouTube and has managed to receive more than 6 million views thousands of likes.