Are Jennifer Aniston And David Schwimmer Dating Post 'Friends Reunion'?
The one where Jennifer Aniston and David Schwimmer are rumored to be in a relationship after the 'Friends Reunion' confession.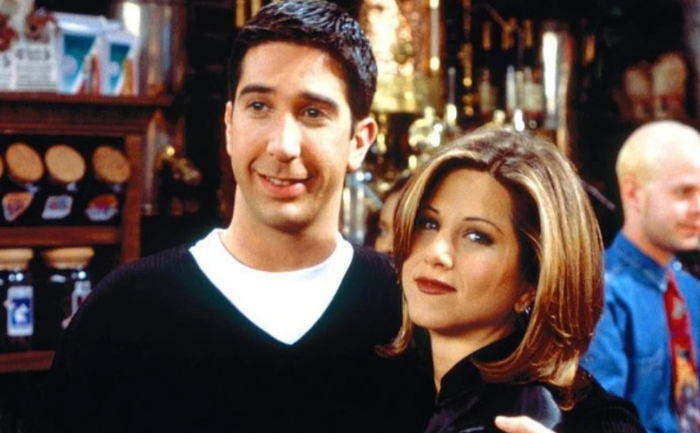 We all know Ross and Rachel from the iconic show, 'Friends', to date, are acknowledged as one of the most iconic on-screen couples, but, now there's been a report stating that something was brewing between Jennifer and David Schwimmer after the 'Friends Reunion' confession.
According to a report by Closer Online, after the reunion,  the duo was texting immediately after filming and, just last month, David flew from his home in New York to see Jennifer in LA.
The source added, "They've been spending time at Jen's home, where she's cooked dinners in the evenings, and have enjoyed quality time together, chatting and laughing. They were also spotted drinking wine, deep in conversation, as they walked around one of Jen's favorite vineyards in Santa Barbara, where it was clear there was lots of chemistry between them."
To recall, the duo had revealed their secret crush for each other during 'Friends: The Reunion,' Schwimmer confessed: "The first season, we, I had a major crush on Jen. [Jennifer says, "It was reciprocated."] At some point, we were both crushing hard on each other but it was like two ships passing because one of us was always in a relationship. And we never crossed that boundary. We respected that but we both."
Jennifer continued, "I just remembered. Honestly, I remember saying one time to David, 'It's going to be such a bummer if the first time you and I actually kiss is going to be on national television.' Sure enough, first time we kissed was in that coffee shop. We just channeled all of our adoration and love for each other into Ross and Rachel."
However, Jennifer Aniston and David Schwimmer have not yet confirmed the news.
ALSO READ:  Friends Reunion: Jennifer Aniston, David Schwimmer Admit Having Crush On Each Other