Say what! Jennifer Aniston & David Schwimmer Dated Off-Screen?
According to the media reports, it states that Jennifer Aniston and David Schwimmer dated for 4 years during 'Friends.'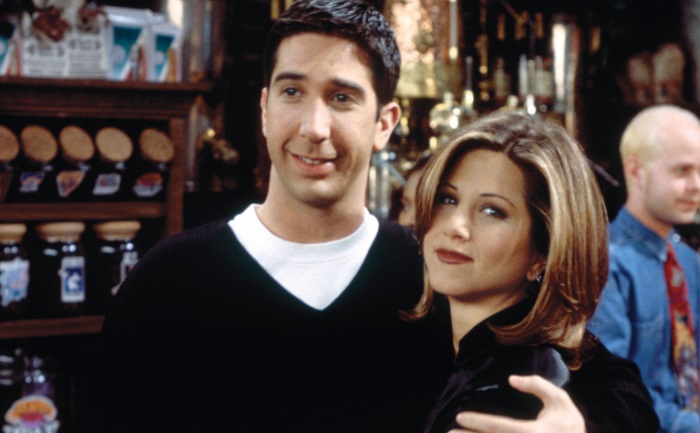 As we all know Ross and Rachel, to date, are acknowledged as one of the most iconic on-screen couples, but, now there's been a report stating that something was brewing between Jennifer and David Schwimmer outside of the Friends sets as well. It is said that the duo was in a secret relationship off-screen.
Reports in Woman's Day state that Jennifer Aniston and David Schwimmer had maintained a "passionate romance" for four years while shooting for Friends. It is also said that the couple managed to keep their relationship a secret from the rest of the cast aka Matt LeBlanc, Courteney Cox, Matthew Perry, and Lisa Kudrow.
As per reports, Jennifer Aniston and David Schwimmer were "practically living together for a while." The reason behind the privacy, claims, that Jen and David "feared their relationship could affect their parts on the show." However, things between the two got complicated and they broke off their relationship.
Further, it states that Jennifer Aniston soon got married to Brad Pitt and apparently it broke David's heart. Not only that, but Jennifer also kept it hidden from dear friend Courteney Cox which left her "upset."
"The secret had eaten her up all these years," but "she had told absolutely no one about it," stated the report.
But now, Gossipcop.com confirms that Jennifer was never in a relationship with David and it's only because the sitcom aired in 1994 and Aniston started dating Brad Pitt in 1998, and the couple was wedded until the end of the show.