Jennifer Aniston Talks About Future And Kids In Interview With Sandra Bullock
The "Friends" star chatted with Sandra Bullock for the March issue Interview magazine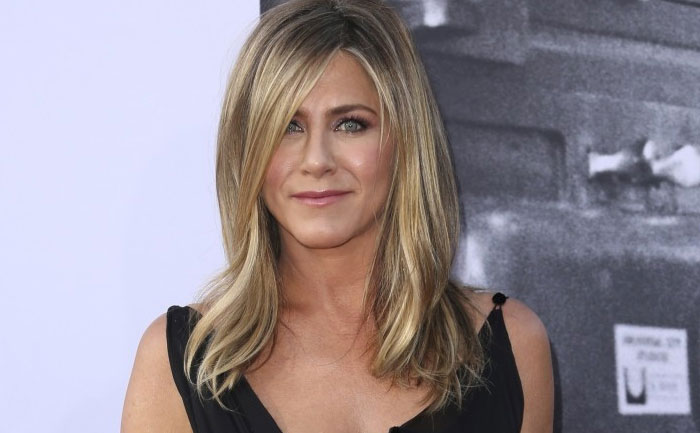 Jennifer Aniston opened up about her future in a candid interview with Sandra Bullock. The Friends star who turned 51 also talked about her career as well as how she met The Blind Side actress.
"What is it that you haven't done yet that you are looking forward to doing?" Sandra Bullock asked her long-time friend Jennifer Aniston. "Is it on a work level? Is it on a spiritual evolvement level? Is it all of the above?"
The actress had a sweet reply when she said, "It's not so much what I see myself doing, but it's more like a little screenshot in my brain, where I hear the ocean, I see the ocean, I hear laughter, I see kids running, I hear ice in a glass, I smell food being cooked. That's the joyous snapshot in my head."
Aniston has previously been married twice. Her marriage with Ad Astra actor Brad Pitt is still a subject of speculation for the fans. She was married to Brad Pitt from 2000 to 2005. Pitt later married actress Angelina Jolie while Jennifer married Justin Theroux.
The actress has a tenacious relationship with the paparazzi and media. She was the subject of media scrutiny in 2017 when paparazzi photos sparked rumors that Jennifer Aniston was pregnant with Justin Theroux's child. The actress went on to address the buzz in a Huffington Post essay.
"The sheer amount of resources being spent right now by press trying to simply uncover whether or not I am pregnant (for the bajillionth time…but who's counting) points to the perpetuation of this notion that women are somehow incomplete, unsuccessful, or unhappy if they're not married with children."
Jennifer Aniston and Sandra Bullock also got candid about their relationship with actor Tate Donovan who they both dated during the '90s.
ALSO READ: Pamela Anderson & Jon Peters Split In 12 Days After Wedding