X-Men's Jennifer Lawrence Returned for Dark Phoenix on One Condition
Here's The One Major Condition 'X-Men' Star Jennifer Lawrence aka Mystique Had To Return For 'Dark Phoenix'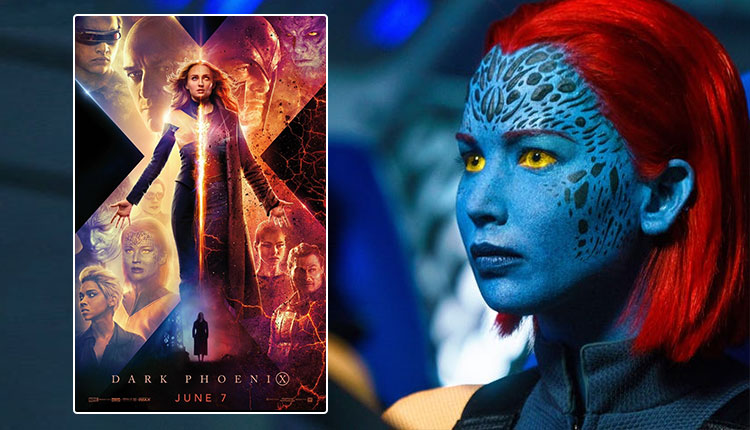 The X-Men franchise is all set to hit the theatres with a new installment Dark Phoenix. The movie will focus on Jean Grey (Sophie Turner). It will be all about how Jean lets her inner demons take her onto the path of destruction. X-Men: Dark Phoenix also marks the returns of favorites like James McAvoy as Charles Xavier, Michael Fassbender as Magneto, Jennifer Lawrence as Mystique and Nicholas Hoult as Beast. Simon Kinberg is directing, writing and producing it.
In a recent interview to The Hollywood Reporter, Simon Kinberg revealed, "When it was clear Bryan Singer was not going to direct the next movie, it was the actors that approached me about directing the next of the X-Men movies. Jennifer Lawrence especially. Jen said she wouldn't come back for another movie unless I directed it. So, I had a lot of support from them."
'Dark Phoenix' is set to be the final installment of the current franchise before the film series is rebooted under the Marvel and Disney umbrella. The film will also feature the death of Jennifer Lawrence's Mystique. Lawrence first appeared as Mystique in 2011's X-Men: First Class and has portrayed the shape-shifting antihero in four X-Men films.
'X-Men: Dark Pheonix' also stars James McAvoy, Michael Fassbender, Jennifer Lawrence, Nicholas Holt, Sophie Turner, Tye Sheridan, Alexandra Shipp, Kodi Smit-McPhee, Evan Peters and Jessica Chastain. The film is slated to release on June 5, 2019.
Check out its trailer here:
Also Read: Dark Phoenix: Witness the power of Jean Grey aka Dark Phoenix in the new poster