Jennifer Lopez's fiance A-Rod starves not to look fat at Met Gala 2019
Jennifer Lopez's fiance A-Rod starved to lose weight and look good besides her at the Met Gala 2019.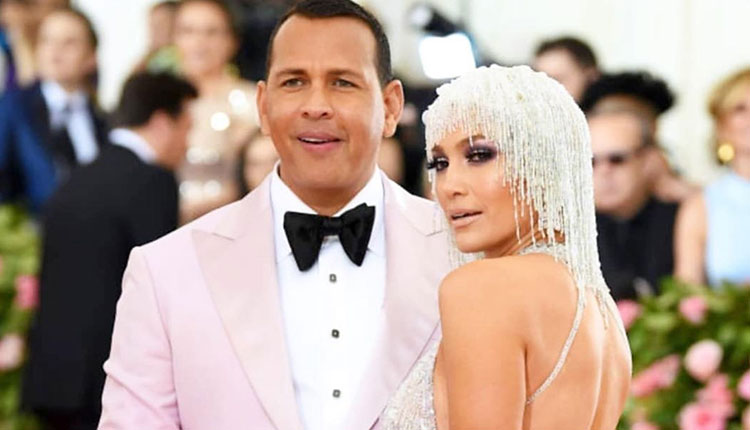 The singer, actress, and producer Jennifer Lopez and her fiance Alex Rodriguez appeared together at the Met Gala 2019. Both looked stunning together as they made their public appearance. But did you know that 43-year-old Alex starved before his appearance at the Met Gala with his ladylove? Yes, this is true and is told by Alex himself in his YouTube blog.
In the video, he was seen saying that he didn't eat for 24 hours and planned to wear a custom size 44 Versace tuxedo for the event. He normally wears size 48. Rodriguez even said that before the Met Gala he was so hungry that he "could barely complete a sentence."
His routine included jogging, yoga twice a day, stair-running and sweat suit to drop his weight. In the video, while lifting gold mini-dumbbells inside his apartment, in a jocular vein he said, "I used to exercise for big games against the Red Sox, now I exercise to not look fat."
"I have this crazy pink tuxedo that Jennifer and Versace are making me wear, and I need to lose exactly 6.5 lbs," he added.
Alex decided that he should reward himself for losing extra weight so he already had a plan after the Met Gala. His plan was, "I can't wait for an hour after the Met Ball. We are going to go down to the hood and have our best pizza. I can not wait, I'm going to eat an entire pizza."
This shows how much A-Rod is head over heel in love with J-Lo and why not. She has a perfect figure and would definitely want her beau to look good next to her.
Also Read: Kylie Jenner Caught Checking Out Jennifer Lopez's B**Ty At Met Gala 2019