Jennifer Winget's Beyhadh 2 per episode fee will leave you shocked
Beyhadh 2 lead Jennifer Winget is getting paid a jaw-dropping amount per day for the show. Read to know more.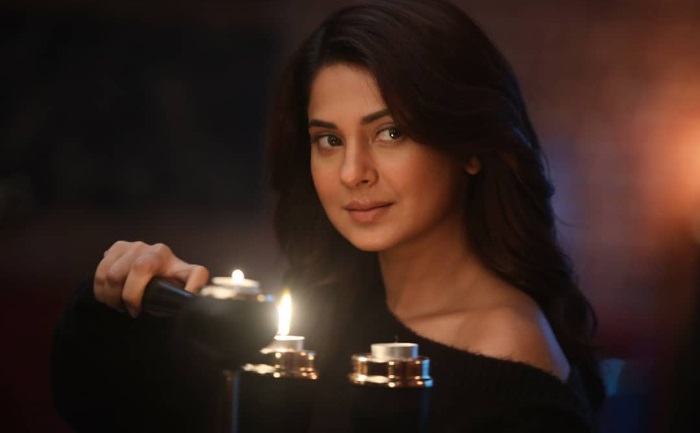 Jennifer Winget's romantic drama thriller series Beyhadh 2 premiered on 2 December 2019 and the fans are already gushing over her and how beautifully she portrayed the role.
As we all know, Winget has always been one of the most loved actors of Indian television and also one of the highest-paid actresses, but do you know how much the actress is currently getting paid per day for her role in Beyhadh 2? Well, she is getting an enormous amount.
A source informed Pinkvilla that Jennifer is getting paid about 1.80 lakh to 1.85 lakh per day. Not only that but, Shivin Narang is also getting paid about 85-90 thousand rupees per episode.
As we all know, this season Maya will be obsessed to take revenge from the business tycoon MJ (Mrityunjay Roy). He has two sons, Rudra and Rishi. Maya wants to create a rift between the two sons by entering their lives.(aka. Mrityunjay Roy) and her game plan will be to target MJ by attacking his sons Rudra and Rishi.
Jennifer Winget gained success with the first season of Beyhadh, where she plays the role of Maya, who is obsessed with her husband. She played negative role for the first time in Beyhadh and it received appreciation by the audience.
Apart from Winget, Beyhadh 2 also features Ashish Chowdhry and Shivin Narang in the lead. The first season of Beyhadh had Kushal Tandon and Aneri Vajani.
Beyhadh 2 is produced by Prateek Sharma under the banner of Cinevistaas Limited and is directed by Lalit Mohan.
ALSO READ: Jennifer Winget: Beyhadh 2 Is Going To Be Darker, Scarier, Crazier And Much More Intense