THIS video of BTS member JIMIN's hyperrealistic cake goes viral
The video of Jimin's hyperrealistic cake created by Natalie Sideserf has gone viral on the internet.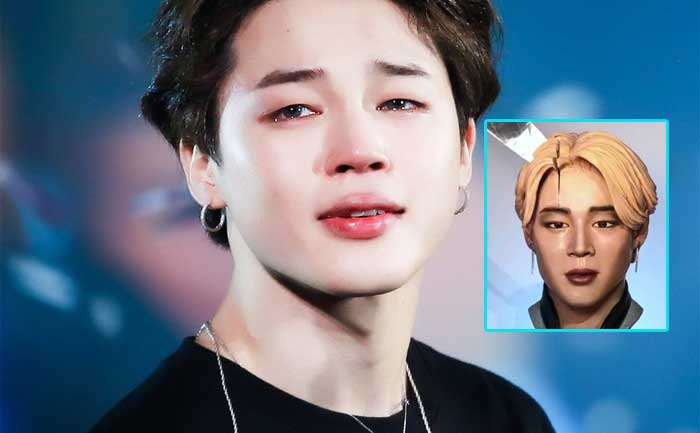 BTS, also known as the Bangtan Boys, is undoubtedly one of the most popular and biggest boybands around the world. BTS members do not leave any opportunity to keep their ARMY entertained even during the lockdown.
To keep a smile on their fans and entertained when the entire world is in a state of bewilderment due to Coronavirus, BTS had recently hosted an online concert Bang Bang Con, which turned out a massive hit.
The Bangtan Boys are all set to appear on the 2020 Nickelodeon Kids' Choice Awards, which is scheduled to take place on May 2, 2020, at 8:00 pm.E.T. The band consists of seven members and JIMIN is one of the most popular members of BTS band.
 Also Read | Fans Trend #RespectBTSV After BigHit Removes BTS V's Handwriting In Official Merchandise
We have got our hands on a video showcasing a hyperrealistic cake of BTS member JIMIN. The video of Jimin's hyperrealistic cake created by Natalie Sideserf has gone viral on the internet.
For the unversed, Natalie Sideserf is an American artist, teaser and celebrity chef specializing in hyperrealistic cake sculpting techniques. She has received national and global acclaim for her realistic designs.
Also Read | BTS Jungkook's 'Euphoria' Becomes The Highest-Selling B-Side Solo Track
In 2014, Food Network declared Sideserf as "one of the most talented young cake artists in the country at the forefront of realistic cake decorating."
"A lot of you have asked me to make a BTS-themed cake," Sideserf can be heard saying in the video.
"I decided instead of just making a cake with a theme, I am going to make a bust cake of one of the members. I finally narrowed it down to Jimin," she said.
In the video, she said that she is unable to do all seven BTS members because it would just take too long.
You can watch the video below:
Notably, this is not the first time, Sidesert has grabbed people's attention for her mindblowing cake sculptures. In the year 2013, she became a topic of discussion for her Willie Nelson cake and now has 28,300 subscribers to her YouTube channel.