After Jio, Mukesh Ambani to launch broadband for homes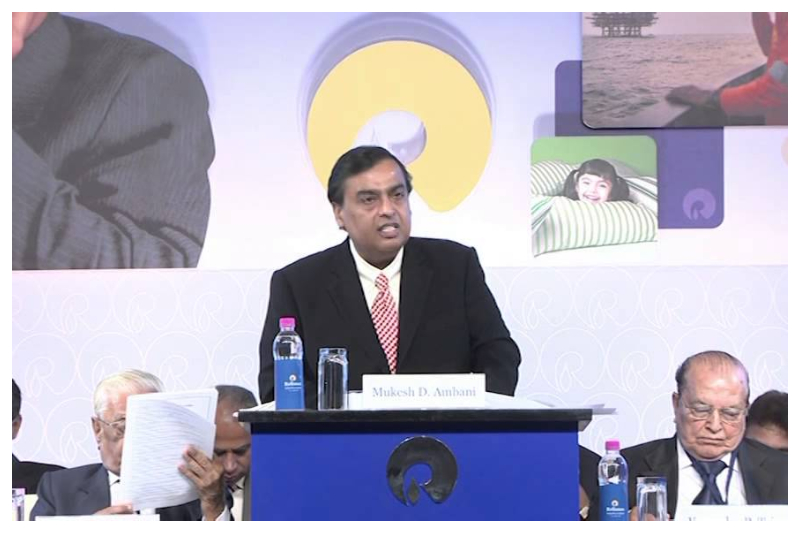 Shaking up the telecom industry with new revolutionary ideas has been a forte of Ambanis. It is due to the idea of Dhirubhai Ambani that even the poorest person has a mobile in India. Now, his son, richest Indian Mukesh Ambani, has announced plans to launch ultra high speed fixed line broadband services for homes and enterprises on Thursday. This is the second time he shook mobile telephony market after his free voice calls and dirt cheap data idea.
Addressing the industry people at the company's 41st annual general meeting, Ambani stated that the new service will not only provide ultra high definition entertainment on TV, but comes with additive advantages of virtual reality gaming, voice activated assistance and digital shopping as well as smart home solutions.
He said, "We will now extend fiber connectivity to homes, merchants, small and medium enterprises and large enterprises simultaneously across 1,100 cities to offer the most advanced fiber-based broadband connectivity solutions." Ambani said that Jio will move India to top five nations in fixed line broadband in coming year.
Ambani added that since its launch in September 2016 has made India the highest mobile data consuming nation and has amassed 215 million customers and has sold over 25 million Jio phones, since its launch, reports PTI. The Jio phone, offered on payment of fundable security deposit only, will provide social networking apps like Whatsapp, Facebook and Youtube commercially from August 15 this year, he said.
ALSO READ: Reliance Jio clocks 186.6 million subscribers at March-end
According to RIL head, this service will be called 'Jio GigaFiber Service'.  Aiming a target of 100 million Jio phone users in 'shortest possible time', the company has decided to begin the registration for fixed line broadband service from August 15. With the fixed line broadband service, customers would be able to enjoy  "ultra high-definition entertainment on large screen TVs, multi-party video conferencing from your living room, voice-activated virtual assistants, virtual reality gaming, digital shopping, immersive experiences," Ambani said.
In order to attract more customers, Ambani announced that under the Jio Phone Monsoon Hungama starting July 21, feature phones can be exchanged for Jio Phone for Rs 501. Ambani added that along with energy and petrochemical, Reliance has reached an inflection point with consumer business contribution.
With Inputs from PTI