J&K: Police constable abducted in Shopian found dead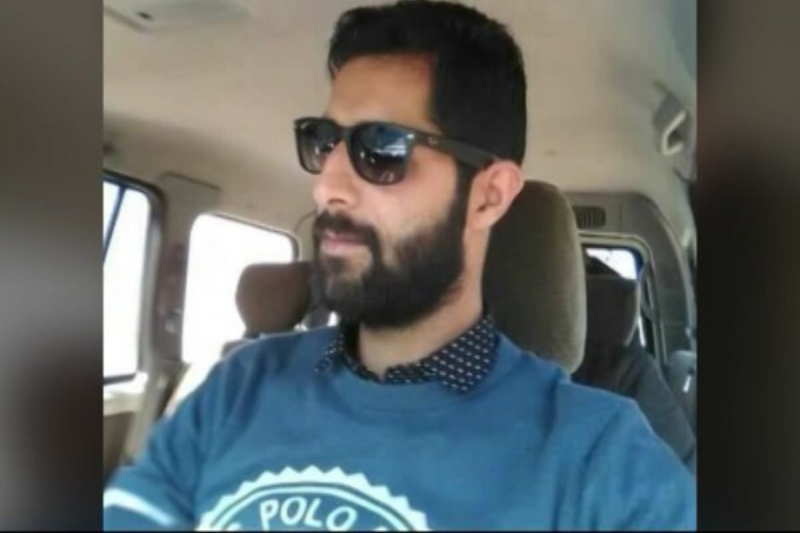 The police constable of Jammu and Kashmir is found dead, he was kidnapped by terrorists in Shopian district, and his body was found by locals at Pariwab Kulgam on Friday. More details on the same are awaited.
Javaid Ahmad Dar, resident of Vehil village in Shopian was abducted from a local medical shop on Thursday.
He had gone to buy medicine last evening, said the police.
Javaid Ahmad Dar was a personal security officer to Senior Superintendent of Police Shailendra Mishra.
He was kidnapped from a village where in April, security forces had killed five terrorists in an encounter.
An operation to locate the constable was launched by Security forces. His body was found by the road at Dangam in Shopian.
Also Read: Shujaat Bukhari's alleged killer did MBA from Bengaluru
The Jammu and Kashmir police paid tribute to the constable in a wreath laying ceremony.
Last month, army soldier Aurangzeb was kidnapped by terrorists in Pulwama district and shot dead. The soldier, on leave for Eid, was travelling in a car to Shopian when terrorists blocked the way and took him away. He was shot in the head and neck.
Security forces had suspended anti-terror cordon and search operations in Jammu and Kashmir under a peace initiative for Ramzan.
Security officials say during this period, Jammu and Kashmir witnessed a huge eruption in terror activity as well as crime.
Then on June 14, senior journalist Shujaat Bukhari was killed by terrorists in the heart of Srinagar.
Days later, the BJP later pulled down the coalition government led by former chief minister Mehbooba Mufti, attributing the deterioration in the law and order situation as one of the key reasons.
Also Read: Kashmir IGP S P Pani confirms Pak hand in Shujaat Bukhari murder, releases photos of killers