Diego Maradona appologises over referee comments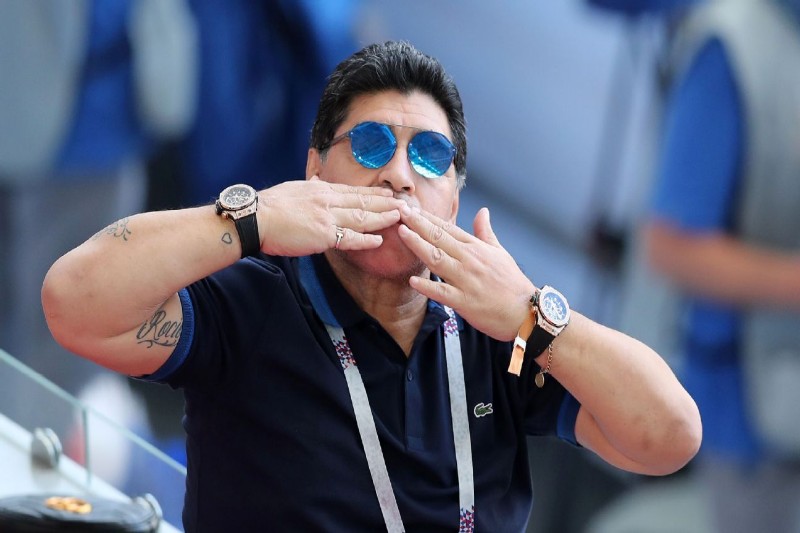 Diego Maradona on Thursday apolpogised for his criticism of the referee in-charge of England's last-16 victory over Colombia.
The Argentina legend working as an ambassador with FIFA launched an attack at Mark Geiger when he described England's win on Tuesday as a "monumental robbery".
Maradona also said that the American official, "knows a lot about baseball but has no idea about football" and also criticised FIFA for appointing him as a referee for the knockout encounter.
But after a firm rebuke by football's governing body, the 1986 World Cup winner expressed his regret for those comments in a post on Instagram.
He said, "Caught up by the excitement and support for Colombia the other day, I said some things that, I admit, are unacceptable.
"My apologies to FIFA and its president (Gianni Infantino): even if sometimes my opinions are different to those of the referees I have total respect for their work."
Also Read: Colombia were robbed in World Cup defeat to England, claims Maradona
The 57-year-old who had come out in support of Colombia following Argentina's premature elimination and was also pictured wearing a Colombia shirt, accused England players of conning Geiger during the important ill-tempered affair.
He had told Venezuelan TV channel Telesur: "I apologise to all the Colombian people, but the players are not to blame.
"Here is a gentleman (FIFA referees boss Pierluigi Collina) who decides to choose a referee who, if he had Googled him, (he would know) can't be used for a match of this magnitude."
But he later retreated saying, "although I sometimes have opinions contrary to those of referees, I have absolute respect for the work — not easy — which (FIFA) and the referees do."
Also Read: Diego Maradona offers around 10000 USD on info on person who spread his death rumors
Geiger was suspended from international football for six months after several controversial decisions during a 2015 Gold Cup semi-final between Panama and Mexico.