J&K sex scandal: CBI court sentenced five people including former BSF DIG and an ex-DSP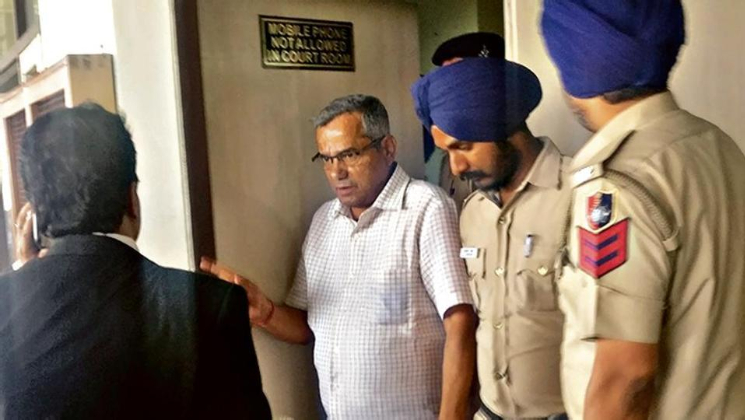 On Wednesday, 6th June 2018, a special CBI court sentenced five people, including a former BSF DIG and an ex-DSP in J&K police, to 10 years imprisonment in the 2006 J&K sex scandal case.
On 30th May 2018, the court convicted five men after a 12-year trail. The court made sure it raises the issue of sexual violence faced by the poor girls hit by below poverty line along with the sentence to former BSF DIG KC Padhi and J&K police ex-DSP Mohammad Ashraf Mir for cruelty of raping a minor. The court said that a person does not have license to rape any girl or woman who has lost her virginity.
According to TOI report, "The minor first became a victim of structural violence, i.e poverty, and then due to poverty she became victim of sexual violence, i.e rape, committed by the convicts," the court said.
In 2006 when the scandal was exposed, there was no headline which didn't cover it, after the J&K police discovered two video CDs showing Kashmiri minors being sexually exploited.
The police questioned the minors, including the alleged kingpin, Sabeena. After questioning them, the police gathered names of 56 people who were allegedly involved in the scandal. The case was transferred to CBI in May 2006, after names of two J&K ministers, MLAs and other influential men emerged in the case. The apex court shifted the trial to Chandigarh the same year.
During the ruling on Padhi, the court said "Killing more than 40 (militants) in the Valley does not overshadow or condone his act of committing rape upon the victim".
As the convicts were tried under Section 376 of the Ranbir Penal Code, the quota of sentence did not exceed more than 10 years. The court fined Padhi and Mir Rs 1 lakh each. The three other convicts (surrendered militant), Shabbir Ahmad Laway, Shabbir Ahmad Langoo, and Masood Ahmad alias Maqsood were also sentenced to 10 years in jail and were fined Rs 50,000 each.