Colgate offers free oral check-ups for Mumbai's taxi-drivers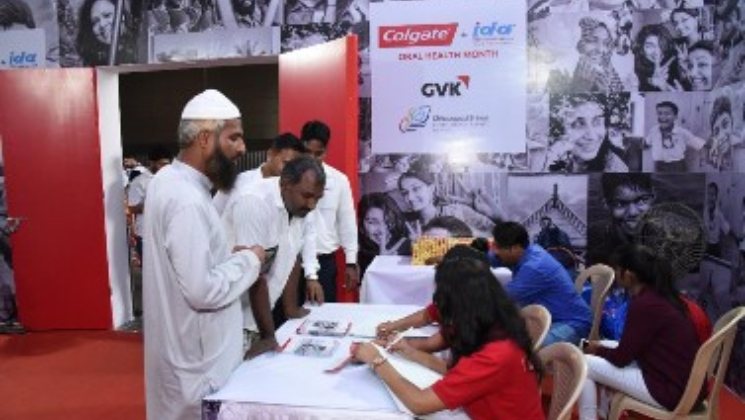 Taxi drivers have a tiring lifestyle that requires them to stay and or work long hours ,which leads to some of them picking up the habit of chewing tobacco. To protect the smiles of the people who drive Mumbai, Colgate organised a free dental check-up at Mumbai international airport (availed during their waiting hours) to identify their problems.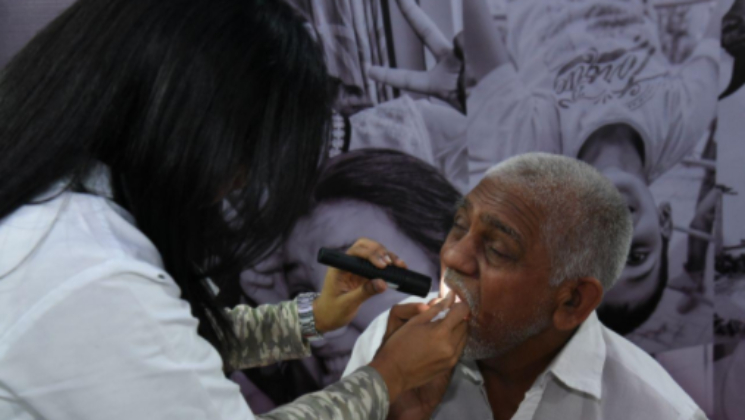 With continuous hours of working ,Mumbai cabbies do not take to oral hygiene that seriously .It is blue that in their rigorous laboring hours tobacco becomes their campaign.
A day in Wasim life -Mumbai taxi driver.
Wasim Khan's working day lasts between 16 and 18 hours. He drives his black-and-yellow cab in intense heat and humidity, and is regularly sworn at for the horrendous congestion on the roads. Who'd be a Mumbai taxi driver?
It's tough being a cab driver anywhere, but for Wasim Khan, a 27-year-old in Mumbai, it's something else. By making creative use of space when there is none, narrowly missing the odd pedestrian, and taking tailgating to a new dimension, he'll make you skip a few heartbeats every time.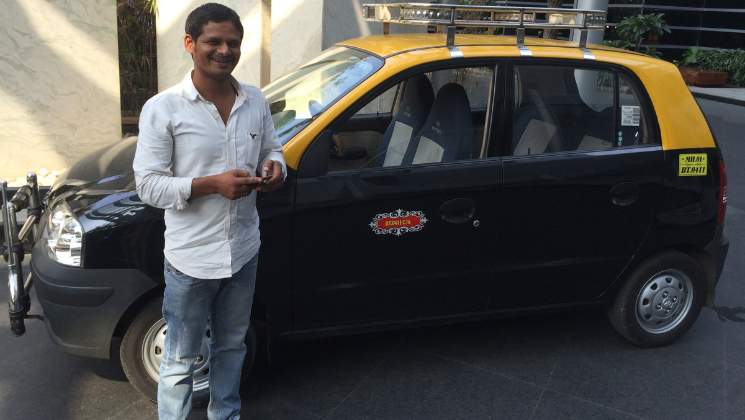 Wasim has been driving a Mumbai cab for 12 years but he is originally from a village in Uttar Pradesh, North India, some 30 hours' ride away by train. Like many others, he came to Mumbai to support his family comprising of his mother, father, three younger brothers, and two younger sisters.
It's a hard life he describes as he whizzes breezily around the South of the city. His working day lasts between 16 – 18 hours, typically, during which he must earn enough to pay the 800 rupees-a-day rental on his car, as well as his fuel expenses, and scrape together 3,000 rupees (£30) over the month to cover the 15ft-by-10ft room with small kitchen and shower he shares with four other people. And that's not mentioning the additional 200 rupees-a-time "fines" he has to pay to the police.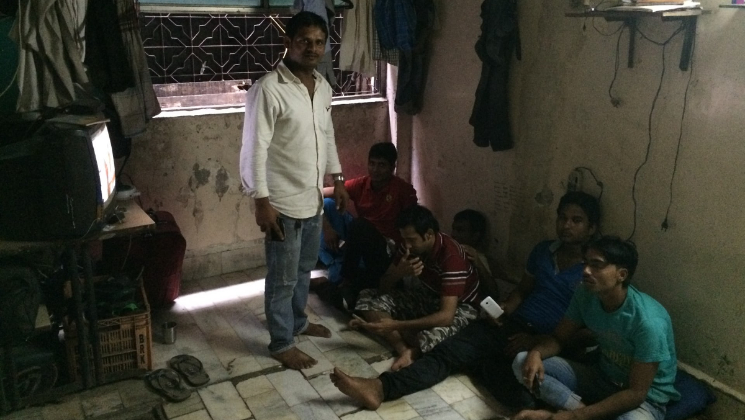 When quizzed how he manages to work such long hours, seven days a week, Wasim simply says, "I have no choice. I have all my costs to make up and a family to support." Doesn't he get tired? "I drink two flasks of chai with plenty of sugar to keep me going through the day."
Wasim drives his cab in intense heat and humidity, bad traffic, dangerous conditions, and to the sound of complaining from frustrated passengers. "I often get blamed and sworn at for the congestion on the roads," he says. "Being a cab driver is one of the lowest class of jobs."
Despite the incessant honking all day, everyday here, by everyone on the road, typically this doesn't lead to scenes of actual road rage. "The honking is more a way to communicate with one another," Wasim says. "It's like saying I am about to overtake and pass by, so please mind the way. It's not done in an aggressive way or anything."
Has he seen many accidents? "Yes they do happen, not as frequently as you think, but when they do, they are really big."
Mumbai drivers are generally skilled and good at driving, he insists, but he did once see an accident happen next to him that seriously injured its passengers and the driver. "One guy had a broken leg, another broken ribs, and the cab driver fractured his wrist – but they recovered." The driver was back on the road within days in another rented car. "It's his livelihood, so he has to."
One might think Wasim would know secret shortcuts all over the city but he insists all of Mumbai's roads are bad, particularly in the business district in the south of the city. "The Worli-Fort, JJ flyover and Mohammed Ali roads are, I guess, the best of the worst roads."
Compared with the rigorous tests you have to go through in London, Wasim says it's pretty simple to become a Mumbai cabbie. "You buy a unique driver badge, then a three-year license – and that's it." Just recently, however, the Indian government imposed a four-year freeze on new taxi badges in Mumbai, to ease the numbers on the road.
So how do you learn to navigate through the city without any prior knowledge of it? "Mostly, passengers just tell you the way," Wasim says. But how about when you pick up tourists? "I just drive and ask people along the way; that's how you learn the roads here." He gives me a strange look, as if wondering why that comes as a surprise.
How is Good Oral Hygiene Practiced?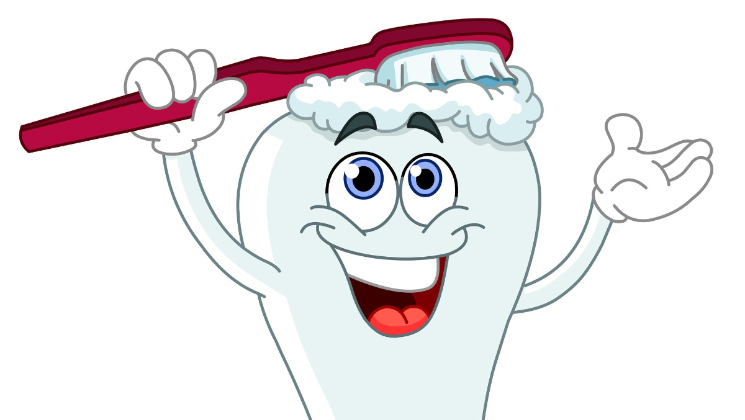 Maintaining good oral hygiene is one of the most important things you can do for your teeth and gums. Healthy teeth not only enable you to look and feel good, they make it possible to eat and speak properly. Good oral health is important to your overall well-being.
Daily preventive care, including proper brushing and flossing, will help stop problems before they develop and is much less painful, expensive, and worrisome than treating conditions that have been allowed to progress.
In between regular visits to the dentist, there are simple steps that each of us can take to greatly decrease the risk of developing tooth decay, gum disease and other dental problems. These include:
Brushing thoroughly twice a day and flossing daily
Eating a balanced diet and limiting snacks between meals
Using dental products that contain fluoride, including toothpaste
Rinsing with a fluoride mouthrinse if your dentist tells you to
Making sure that your children under 12 drink fluoridated water or take a fluoride supplement if they live in a non-fluoridated area.