Joaquin Phoenix's Joker bags top honours at the Venice Film Festival
Joaquin Phoenix-starrer Joker has bagged the top prize at the 2019 Venice Film Festival.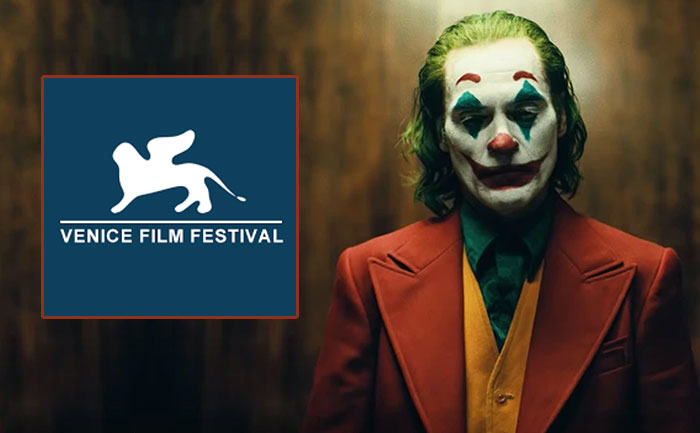 Todd Phillips' dark comic book film 'Joker' featuring Joaquin Phoenix has bagged top honours at the Venice Film Festival 2019. Yes, the movie has bagged the prestigious Golden Lion Award at the 76th Venice International Film Festival on Saturday. This award will position the film for Oscar nominations, if not also wins, in the significant artistic categories.
Jury president Lucretia Martel announced the winners of the prestigious award during a ceremony on the Lido.
As reported by THR, The Venice Film Festival is the world's longest-running, and the Golden Lion is its top prize. Director Todd Phillips thanked "Warner Bros. and DC for stepping out of their comfort zone and taking such a bold swing on me and this movie." He had the star Joaquin Phoenix by his side on stage.
The last time a comic book story had won an Oscar was when actor Heath Ledger had won it for Best Supporting Actor as The Joker in 2008's 'The Dark Knight', and a nomination for Best Picture for 2018's 'Black Panther'.
Recently the makers had unveiled the trailer of the movie and it is all about the Joker's origin story and how he slips towards insanity and finally embraces his dark side.
'Joker', starring Joaquin Phoenix, is an adaptation of the origin story behind Batman's longtime nemesis. Its world premiere was in Venice on Aug. 31.
'Joker' is directed by Todd Philips and also features Zazie Beetz, Frances Conroy, Brett Cullen, Douglas Hodge, and Dante Olson. It will release in theatres on October 4, 2019.
Also Read: Joker Final Trailer: Joaquin Phoenix as Joker embraces his dark side