US President Joe Biden: Airstrike In Syria A Warning To Iran
US air strikes target 'Iranian-backed militia' sites in Syria, A warning to Iran says President Joe Biden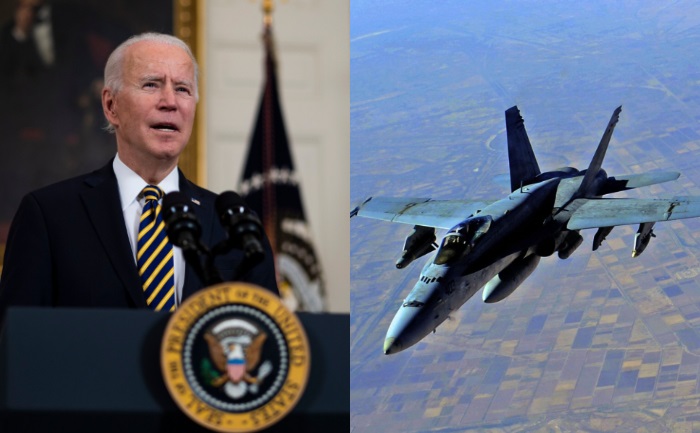 The United States of America carried out airstrikes against an Iranian backed militia in eastern Syria. The airstrikes were authorised by President Joe Biden. They were in response to the rocket attacks against US targets in Iraq. The President added that the airstrikes must be taken as a warning by Iran.
Pentagon spokesman John Kirby said in a statement, "At President (Joe) Biden's direction, US military forces earlier this evening conducted airstrikes against infrastructure utilized by Iranian-backed militant groups in eastern Syria."
He added, "President Biden will act to protect American and Coalition personnel. At the same time, we have acted in a deliberate manner that aims to de-escalate the overall situation in both eastern Syria and Iraq. The strikes destroyed multiple facilities at a border control point used by Iranian-backed militant groups."
The Pentagon said that the strike, that killed 22 militia members, was in response to a series of rocket attacks targeting US soldiers in Iraq. The airstrikes were limited in scope and it was also not immediately clear what damage was caused.
A State-owned Ekhbariya TV of Syria confirmed the news and said the strikes were conducted at dawn against several targets near the Syrian-Iraqi border.
A medical source at a hospital in the area and several local sources told Reuters 17 people had been killed. But there has been no confirmation of the same as yet.
On Feb. 15 rockets hit the US military base housed at Erbil International Airport in the Kurdish-run region. Another struck a base hosting US forces north of Baghdad days later.
Also Read: Iran's Top Nuclear Scientist Mohsen Fakhrizadeh Assasinated